Sew Reporter – 15 March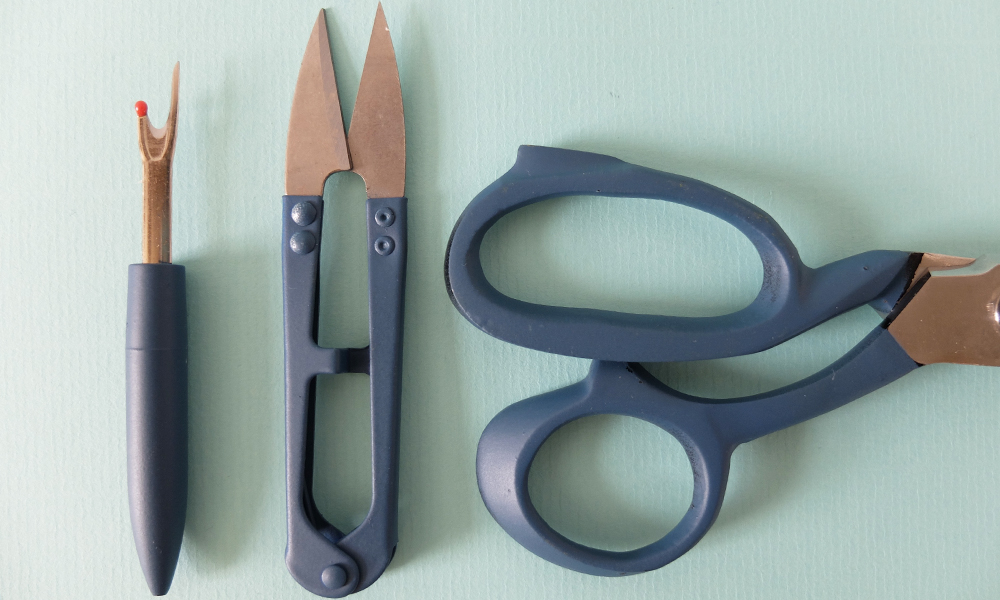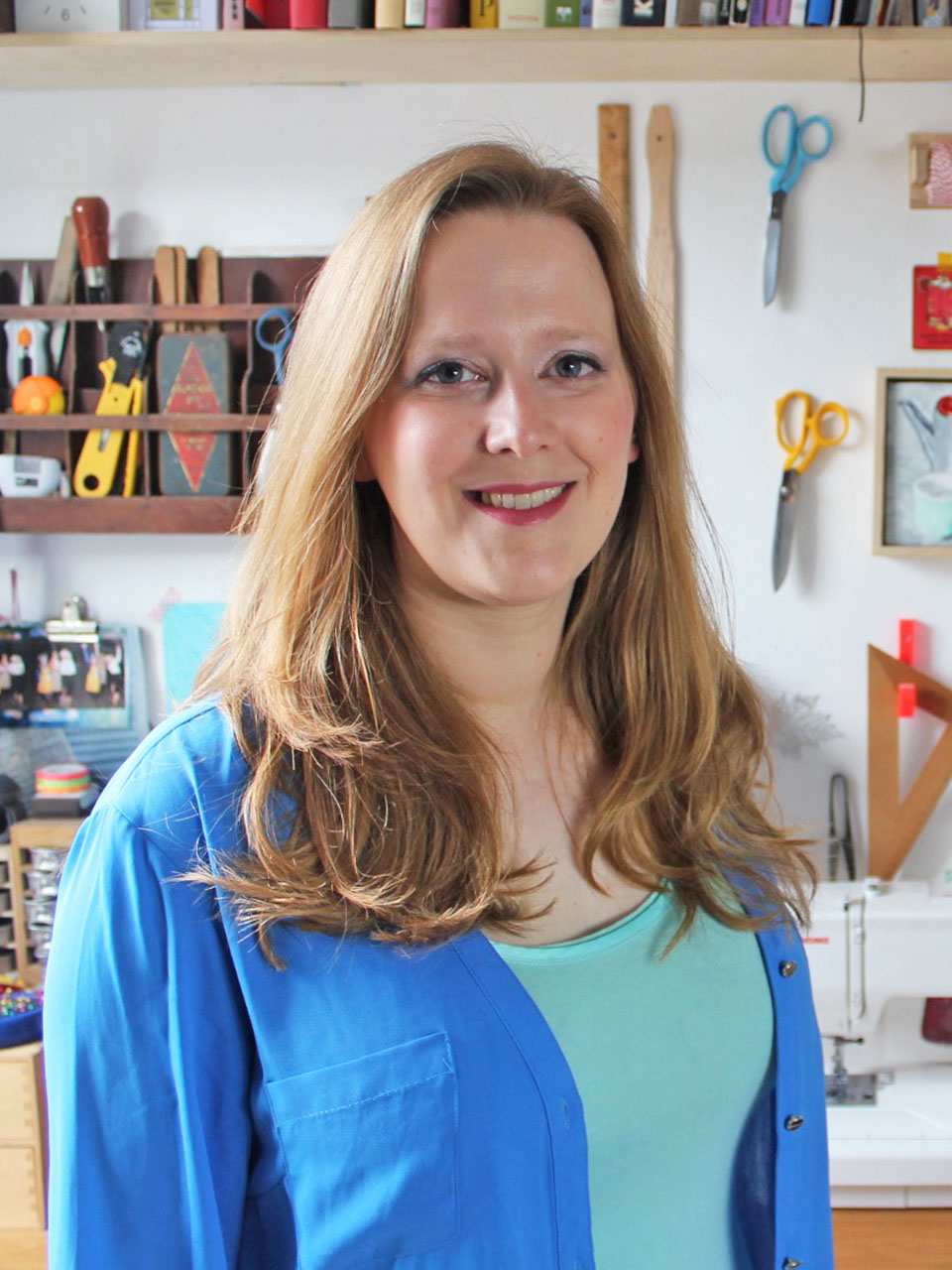 Hello team! We really hope you are all well. In case you are planning on getting lots of sewing done this weekend (we certainly are!) we are here to provide you with lots of inspiration and entertainment whilst you sew.
Watch our latest instalment of Sew The Trends in which Kate hits the high street and pairs the perfect patterns to this seasons hottest looks. We hope you'll find something that will be prefect for your spring wardrobe..
Happy sewing!
---


Fiona of Diary Of A Chainstitcher shared more of her 'me-made' holiday wardrobe on her blog and yet again we are in love with her outfit! She paired a Cielo top with Pietra trousers – both from Closet Case Patterns – and it's perfection.
What could possible be better than a Sapporo coat by Papercoat patterns? A colour blocked Sapporo coat of course! Tabitha Sewer totally nailed this hack!
Elizabeth from Pins & Pinot blogged about the By Hand London Kim dress she made a few years ago. Well, it might have been a little while, but it's still very pretty and very much on trend!
We seriously could not love this fabulous trench coat from Victoria Lucille Anne more… It's the Martha trench coat from Fibre Mood Magazine 8 and we now want to make one for ourselves.
Suzy from Sewing In Spain is making an appearance on Sew Sarah Smith's blog in her Lara Sanner Mentha jacket. She looks absolutely beautiful and we really love the cut of this pattern.
This Folkwear Armistice blouse from Kristin who blogs at The Peculiar Stitch is next level! This fabric and pattern combination is a match made in heaven!
Sophie, who blogs over at Sophie's Sewing Blog made her very first pink dress! And with success! She made the Deer and Doe Patterns Myosotis dress and it's lovely.
Yasss, this is the prettiest Sew Liberated Hinterland dress we ever did see! We are totally digging how Alexis Bailey used different fabrics for the top and bottom.
Andréanne from The Minimal Approach left a review on our website and she gave her Ready To Sew Julien Chore jacket 5 stars! We especially love the look of the corduroy fabric and the jeans buttons together.
Doesn't Ruth of Nightingale & Dolittle look fab in her new Camden pinafore by Nina Lee? Click here for all the ins and outs!
---

Here are the latest new sewing pattern releases from independent designers in the sewing community. We are passionate about championing indie designers in the sewing community and we are always looking for new sewing pattern designers we can feature. With over 200 designers from around the world creating patterns for us to sew with, there is a lot of choice. If you need some help finding your next sewing project search for more ideas using our sewing-specific search tool.
---

We love nothing more that sitting down at the end of the day and watching sewing blogs, it's always fun to see what patterns other makers have been sewing up or what they've bought in their fabric hauls! Each week we share sewing videos from the sewing community where you can pick up tips, sewing advice and catch up on the latest high street and fashion trends. You'll also be able to see what other makers in the community have been up to.
It's us! Sew the Trends – Spring
Lisa & Louise at Pattern Pals: Ep. 40 – A Visit to the New Craft House Open Studio!
Tamlyn at Sewn On The Tyne: Daily Snippets E07 – New Fabric and Patterns | What I've been doing this week
Suzanna at Threadquarters: February 2020 Sewing Favourites
Jo at Joey Sewy: My February sewing | jackets, dress, and thrifting
Lindsey at Inside The Hem: February 2020 Makes | Everything I Sewed Last Month!
Lisa at And Sew On: Three Versions Of One Top Pattern
Mel at Handmade By Ditsy Tulip: The Tilly and the buttons Mimi Blouse
Kealy at Voice of a Creative: February 2020 Makes- What Have I Been Sewing?
Victoria at Victoria Smith: Canadian Winter Vacation Makes
---


There is nothing better than listening to people talking about their favourite hobby while we sew. Grab yourself a cup of tea, get the sewing machine warmed up and sit down to listen to the conversations of sewing bloggers, indie designers and other makers on topics from how to design a new sewing pattern to sorting out your fabric stash. Here we have curated a list of sewing podcasts hot off the press this week. Have a listen this weekend for your weekly dose of making inspiration.
Clothes Making Mavens with Helena and Lori: Sewing in Japan with Emilia Bergoglio
Modern Sewciety with Stephanie: Michael McCormick from QuiltFolk Magazine – A quarterly magazine that tells the stories behind the stitches
Sewing Out Loud with Zede and Mallory: Q & A March 2020
Love To Sew with Helen and Caroline: EPISODE 136: FABRIC DYEING
Sewing For The Weekend with Beth and Nina: Duct Tape Dummy
Bande a Part with Rebecca & Beatrice: La Goulue
---


Each week we also share all the new fabrics, haberdashery and kits from independent sewing businesses that we work with. You'll find the latest fabric collections to hit the shelves, new haberdashery sales, offers and other exciting launches. Take a look at all the products that small businesses have curated from your perusal this week.
Cloth Spot has curated another fabulous sewing kit! The kit includes everything you need to make your own Toaster Sweater including fabric, a pattern, thread, a special needle for sewing knits and lots of advice too. With over 10 different fabrics and prints to choose from, we're sure there will be at least one that tickles your fancy!
Time is running out if you want to subscribe to Sew Hayley Jane's sewing subscription boxes and receive your first box in April. It's the perfect present for yourself or a sewing pal!
Do you have a little furry helper, "helping" you with cutting out your fabric and sewing your next make? Chances are, everything you make contains cat hair. And instead of removing them, celebrate them, with these awesome labels from Pink Coat Club!
Join the Sew Delicious Swatch Club by Lulou Designs, and receive a box of their wardrobe staple fabrics selected to complement your complexion! As a swatch club member you will receive a seasonal selection of fabrics once a quarter in addition to exclusive member benefits when you shop.
This pretty floral jersey from Pin & Sew features all our favourite colours. It's 100% perfect!
Well, if this stunning blossom print from Fabrics Galore doesn't scream swooshy Spring dress than we don't know what would!
The new collection by Anna Graham for Robert Kaufman is bloody amazing! Browse the collection at The Draper's Daughter.
We are obsessed with this organic cotton knit from Lamazi Fabrics. The wicker texture is nothing like we've ever seen before, and it comes is different colours too!
Oh my, you have to check out this fabric from Cloth & Candy... It's drrreamy!
As you know, we cannot pass up a beautiful print… And Sew Me Sunshine is a seriously tempting place to be right now!
Are you a maker? Yes? Then you totally should have a look at these badges from Beyond Measure, aren't they the cutest?
Oh la la! This dress is divine… Those sleeves! It's Simplicity 9040 and we've added it to our spring/ summer wardrobe wish list.
---


We keep a handy list of sewing events, exhibitions and meet ups happening in the sewing community all over the world on our sewing social calendar here.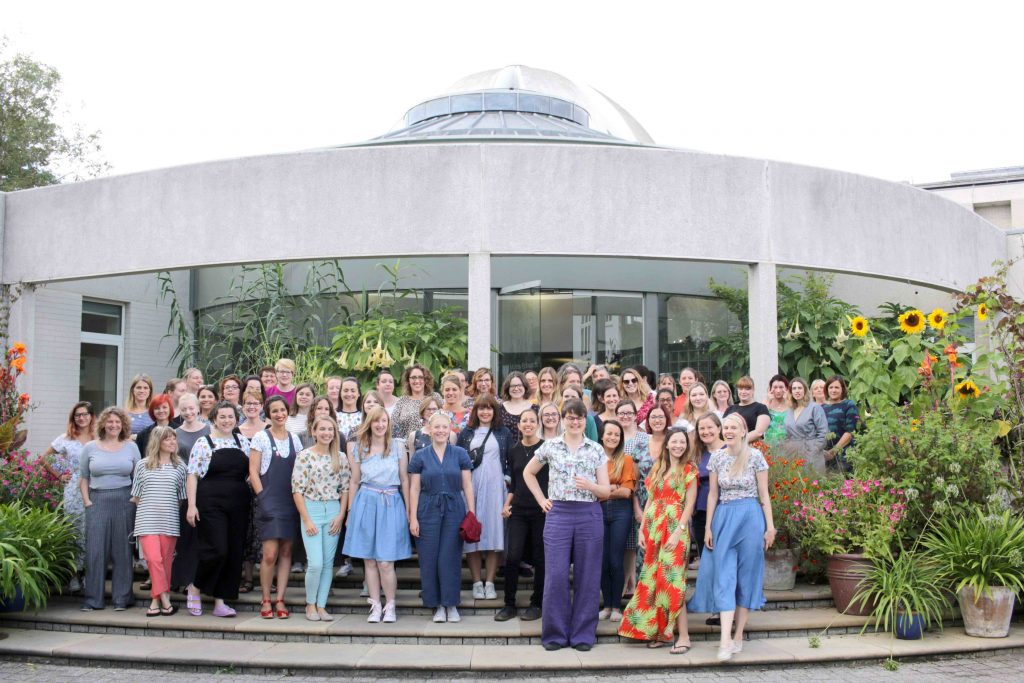 ---


Come and join our sewing Facebook group where we are chatting about sewing plans, new patterns and helping each other out with projects.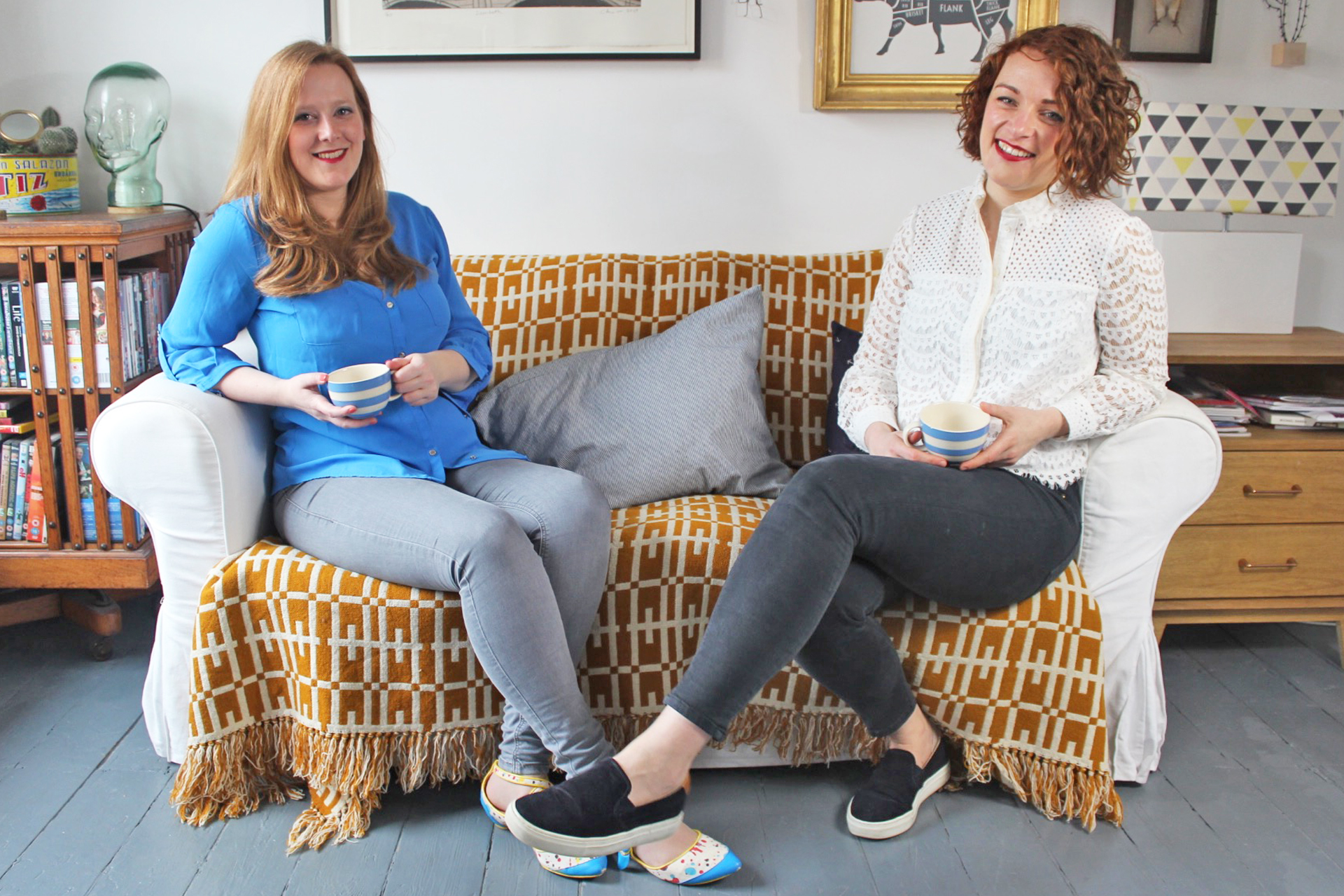 ---