Sew Reporter – 23rd February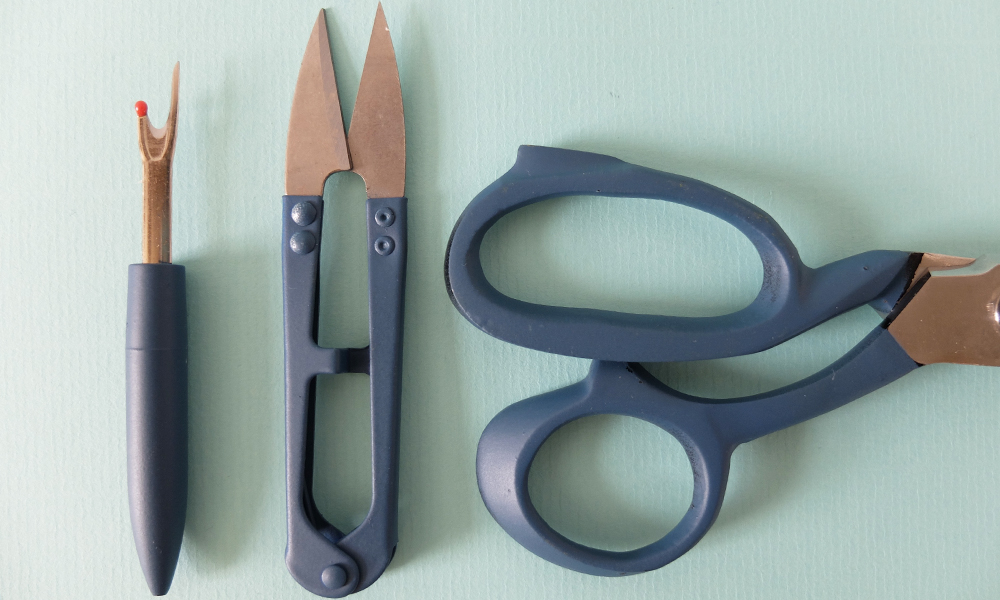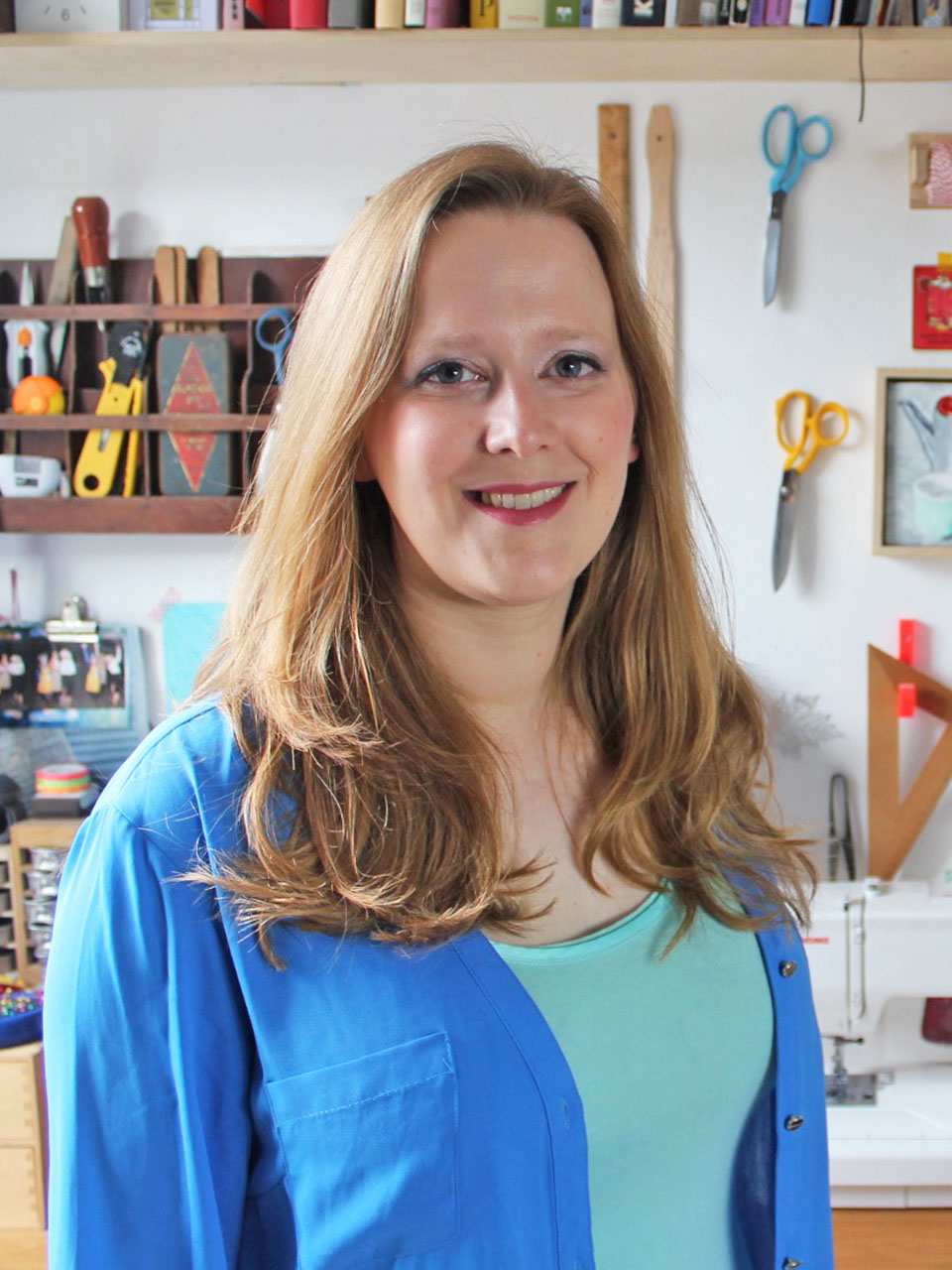 Hey you! We hope you're all well and had a great week. We've been super busy with preparations for the Stitch Festival next week and we're looking forward to seeing many of you there. You can find us on stand B20, so please come and say hello!
If you haven't seen The Sew Down yet, what are you waiting for? Kate is talking about the Stitch Festival, new sewing patterns and she shared some of the interesting things we have seen, listened to, and sewn over the month of February. Enjoy!
In a few days we'll be at The Stitch Festival! It's on from the 27th of February till the 1st of March and it's going to be much more dressmaking focused this year! We'll bring all your favourite indie patterns, so come and check them all out! We got sent a discount code if you wanted to bag yourself a ticket. You get £2.50 off the full ticket price, just pop this code in at the checkout: TFL2020.
---
Manju aka Sewmanju made herself a khaki green boiler suit using Simplicity 8060 and it looks AH-MAH-ZING on her! She wrote a really great blog post about this make and the empowering feeling sewing gives her, so pop over there to give it a read.
This looks like the perfect top to wear in this weather we've been having in the UK… Kathy from Sew Dainty made the Megan Nielsen Jarrah sweater and it looks sew good!
Yasss to this amazing leopard cardigan Zoe of So, Zo, What Do You Know? drafted herself! This is deliciously good and we feel like we now need one of these in our wardrobes.
Going out in these bright yellow trousers would brighten up the greyest of grey days! It's a table cloth turned fabulous by Amy from Amy Nichole Studio using the Chi-Town Chinos from Alina Design Co.
If you are in need of any guidance on how to look fabulous on holiday, have a look at Susan aka Susan Young Sewing in her Trend Patterns Square dress. She nailed it!
Alex who blogs over at Sewrendipity, made a striped Astoria jumper from Seamwork. She's shared three different ways to  wear her top; for work, for comfort and for fun. What a great idea and we love all the outfits!
This lovely top is perfect for warmer weather! Brittany at Brittany J. Jones used Vogue pattern 8977 to create it and the back is really lovely too, so make sure you check out the rest of Brittany's photos on her blog.
Laura from Cotton Reel Studio is ready to do some yoga! She used the Avery leggings by Helen's Closet and the Cottesloe swimwear pattern by Megan Nielsen for the top.
Stripey trousers for the win! Nicole aka Merritts Makes is looking fab in her Sew House Seven Free Range Slacks.
Heidi at @hmsews left a great pattern review on our website. She made the Tallinn Sweater by Hey June and she gave the pattern 5 stars and she's planning to make more. That's sounds like a winning pattern to us!
It's so pretty, we would wear this beautiful Tilly and the Buttons Indigo smock dress every day of the week! Abigail of @stitch_and_spool nailed it and if you want to know more you can read her pattern review on our website.
---

Here are the latest new sewing pattern releases from independent designers in the sewing community. We are passionate about championing indie designers in the sewing community and we are always looking for new sewing pattern designers we can feature. With over 200 designers from around the world creating patterns for us to sew with, there is a lot of choice. If you need some help finding your next sewing project search for more ideas using our sewing-specific search tool.

---

We love nothing more that sitting down at the end of the day and watching sewing blogs, it's always fun to see what patterns other makers have been sewing up or what they've bought in their fabric hauls! Each week we share sewing videos from the sewing community where you can pick up tips, sewing advice and catch up on the latest high street and fashion trends. You'll also be able to see what other makers in the community have been up to.
It's us! The Sew Down – February
Kealy at Voice of a Creative: The Great Bath Sewing Bee- Making the Ashton Top by Helens Closet
Hayley at Sew Hayley Jane: Sewing The Lena Wrap Dress
Victoria at Victoria Smith: Sewcation and Other Things
Lindsey at Inside The Hem: Crazy Print + Cowl Neck, Long Sleeve top | Sewing Fail to So Fabulous
Jo at Joey Sewy: Sewing a Special Dress – The Reveal
Lizzie at Lizzie B: Sew & Tell – Galentine's Party Outfit
Mel at Handmade By Ditsy Tulip: The Coco jacket styled 3 ways
Nikki and Rachel of The Stitch Sisters: Sewing Spring Trends: Colours + Prints | Dressmaking Inspiration | Spring Sewing 2020
Tamlyn at Sewn on the Tyne: February Fabric Haul & Sewing plans
Amanda at I Sew A Lot: Pin & Sew Makes – Vlog #72
---


There is nothing better than listening to people talking about their favourite hobby while we sew. Grab yourself a cup of tea, get the sewing machine warmed up and sit down to listen to the conversations of sewing bloggers, indie designers and other makers on topics from how to design a new sewing pattern to sorting out your fabric stash. Here we have curated a list of sewing podcasts hot off the press this week. Have a listen this weekend for your weekly dose of making inspiration.
Love To Sew with Helen and Caroline: EPISODE 133: ZIPPERS
Dressed: The history of fashion with April and Cassidy: Fashion History Now
Sewing For The Weekend with Beth and Nina: Tips & Tricks
Sew and Tell with Meg, Amanda and Kate: Sew the Spring Runway — Episode 33
Sewing Out Loud with Zede and Mallory: Tiny Hems
---


Each week we also share all the new fabrics, haberdashery and kits from independent sewing businesses that we work with. You'll find the latest fabric collections to hit the shelves, new haberdashery sales, offers and other exciting launches. Take a look at all the products that small businesses have curated from your perusal this week.
Could this beautiful floral be any more perfect for spring? Nope, we didn't think so! It's a viscose linen mix from Cloth Spot, and it would be perfect for a floaty spring/ summer dress!
You better be real quick if you want to receive your first sewing surprise box in March, sign up closes in just a few days. Head over to Sew Hayley Jane's website for more info!
The original Pink Coat Club seamstress pin has had a little make-over and it looks amazing in this black and gold combination!
Wether you need large fabric scissors, paper scissors, snips, or little embroidery scissors, Beyond Measure is the place to go if you are in need of great scissors!
Ohhh we sure do love all the amazing new cotton stretch sateens over at Sew Me Sunshine, but this one with a large scale floral and foliage print is our favourite.
This Liberty London fabric from Fabrics Galore has got it all, it features an amazing Liberty print, the colours are beautiful and it's a needlecord!
Dotty, but different! We saw this cotton lawn on the The Draper's Daughter website and we thought it was perfect for the polka dot and mustard yellow lovers amongst us!
Lamazi Fabrics is stocking the latest Meet MILK fabric collection and we are obsessed! (No surprise there, the fabrics feature the cutest little leopard like spots!)
Honestly, we've never thought of jelly fish as cute… But this premium cotton fabric from Cloth & Candy totally made us rethink that!
We adore these beautiful new prints from Lulou Designs. Wouldn't these make a stunning blouse or dress? Or how about culottes!
Check out these little birdies from Pin & Sew! It's such a lovely design and the colours are amazing together!
This jumpsuit is from McCall's latest collection and all we can say is: nailed it! It's pattern 8069 and you can shop it at Sew Direct. We cannot wait to make this for hot summer days!
---


We keep a handy list of sewing events, exhibitions and meet ups happening in the sewing community all over the world on our sewing social calendar here.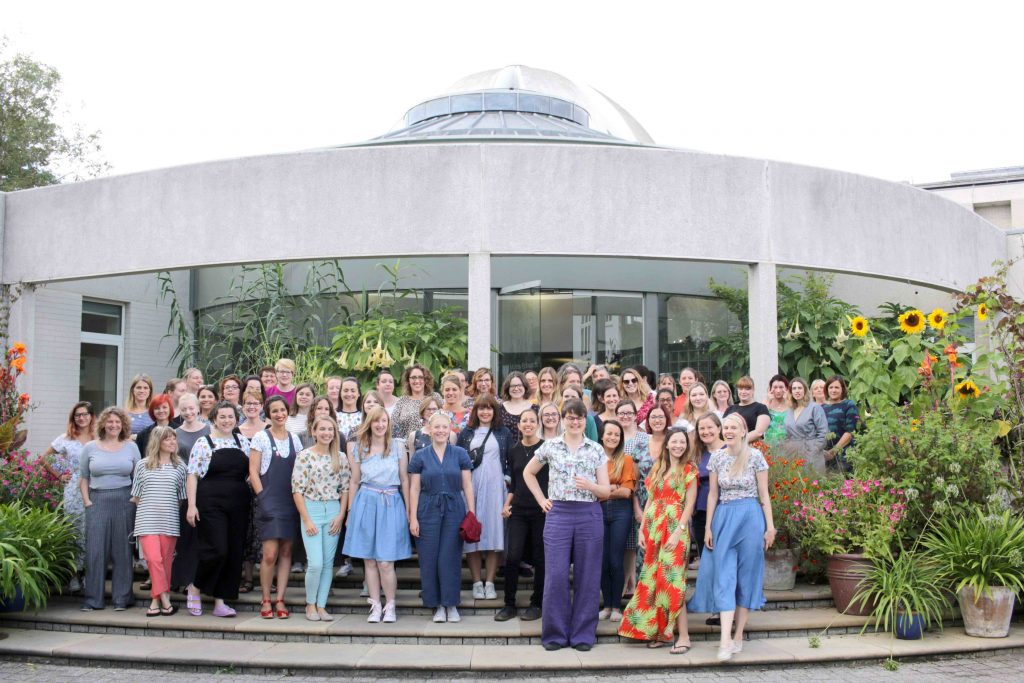 ---


Come and join our sewing Facebook group where we are chatting about sewing plans, new patterns and helping each other out with projects.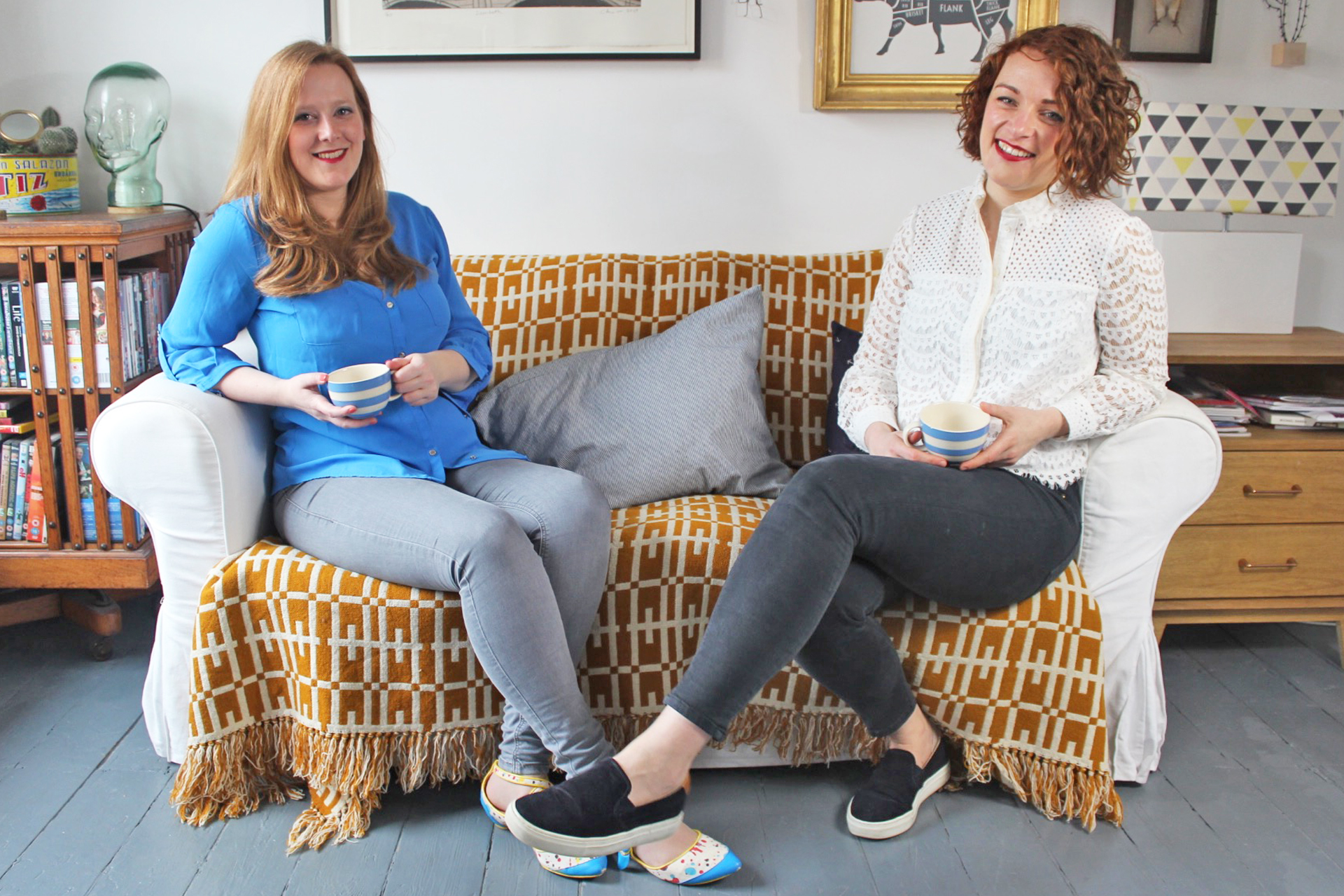 ---