The Sew Reporter – 19th January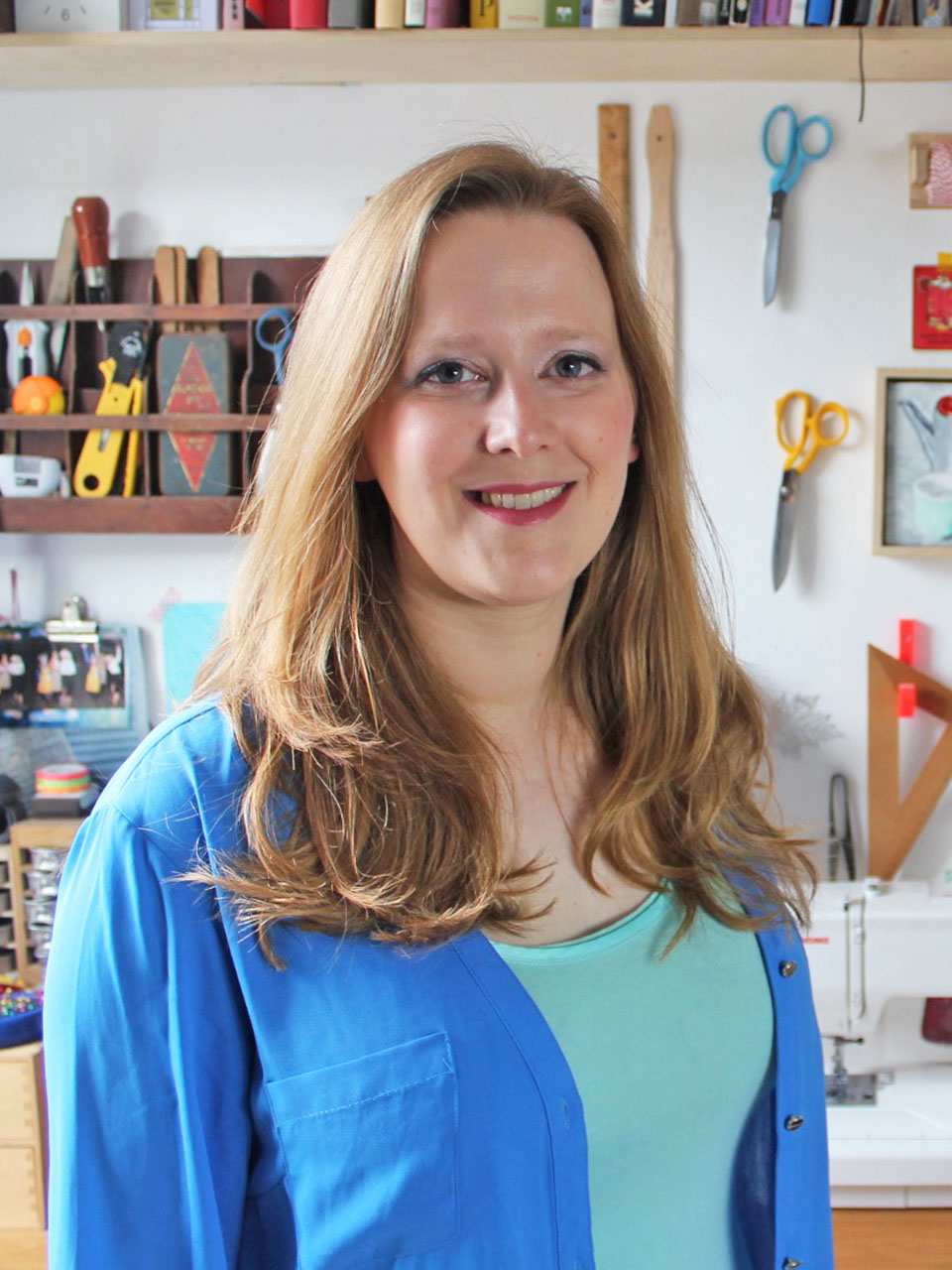 It's Sunday and that can only mean one thing it's time to catch up on all the latest and greatest from the world of sewing! Whether you're into a podcast, a sewing vlog or blog. Or just want to catch up on the latest pattern releases. We've got you covered in one epic post.
If you didn't catch the blog yesterday then Kate is chatting through sewing plans for 2020, thinking about her Make 9 and also sharing a cheeky little discount we're running until the end of the month.
We've got a date for the sewing diary.. the Knitting and Stitching show has rebranded as The Stitch Festival. It's going to be much more dressmaking focused this year (hurrah!) and we're going to be there too. We'll have all your favourite indie patterns, so come and nerd out with us!
We got sent a discount code if you wanted to bag yourself a ticket. It get's you £2.50 off the price, just pop it in at the checkout: TFL2020
---


I've gotta say this really is a pattern and fabric match made in heaven from Zoe. She has made the most beautiful rust dungarees using the Heyday Dungarees from Made by Jack's mum. Zoe has a bought pair of dungarees from Lucy and the Yak that I've been lusting after… now seeing these I realise I can make them!
Patsypoo has whipped up the Deer and Doe Bruyere shirt in the beautiful fabric (bought by her husband – he's a keeper.) There is so much detail in this make, I love the bias cut placket and waistband and there is some great pattern matching down the front.
Marcy from Oonaballona  has been up for her usual magic… this beautiful dress was once a quilt! Go have a read about how she made it and make sure you check out the statement zip at the back of the dress – it's on point! There is also a video to alongside this so you can watch go from 2D to 3D..
Sophie from Sophie Back's Blog has made a beautiful bottle green Aldaia dress from Pauline Alice. It's a jersey pattern and we have serous kudos for her standing out in the snow to get the shot too!
Charlotte is working it in her Tilly and the Buttons Cleo dress  we love this simple black version. Sometimes you need to see a pattern to remember how fantastic it is. It doesn't take long to make so you can have it sewn up in no time.
Ahh Vicky we have all been there!! Go have a read of how a simple project can come back to bite you, on the Sewstainability blog. She made the York pinafore to ease her back into 2020 and let's just say it wasn't smooth sailing. The upside is that it looks fantastic now it's finished.
The queen of a pattern hack – aka Self Assembly Required has been at it again! We loved seeing this version she's made of the By Hand London Hannah dress where she's hacked the sleeve into this beauty!
Ahhh the Stevie, from Tilly and the Buttons what's even better about this version, is that Abigail has made it out of brushed cotton. You know what that means.. hello secret pyjamas!
I'm really enjoying following Janene from Ooobop's adventures in pattern cutting. This is a shirt that she has self drafted and  I'm sure that it will be the first of many!
The Kielo wrap dress from Named clothing looks fantastic a maternity option this one has been made by the Worthy Design Studio.
---

Each week we share the latest new sewing pattern releases from independent designers. We are passionate about championing indie designers in the sewing community and we are always looking for new sewing pattern designers we can feature. With over 200 designers from around the world creating patterns for us to sew with, there is a lot of choice. If you need some help finding your next sewing project search for more ideas using our sewing-specific search tool.

---


We love nothing more that sitting down at the end of the day and watching sewing blogs, it's always fun to see what patterns other makers have been sewing up or what they've bought in their fabric hauls! Each week we share sewing videos from the sewing community where you can pick up tips, sewing advice and catch up on the latest high street and fashion trends. You'll also be able to see what other makers in the community have been up to.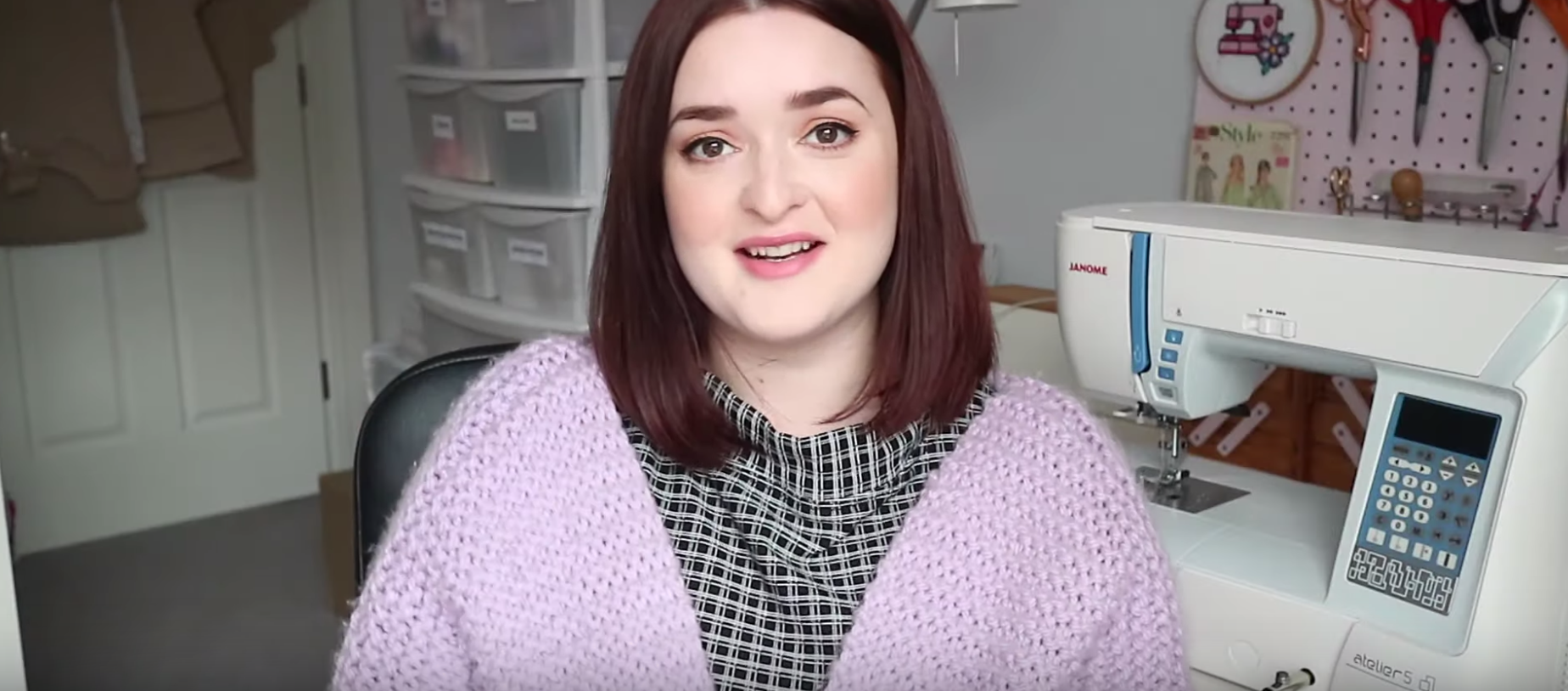 Abi from What Abi makes – shares her most worn make of 2019
Joey of Joey Sewy shares her sewing review of 2019 and  hopes for 2020
Sewn on the Type has a huge fabric haul!
Sew Hayley Jane shares this months unboxing
Pattern Pals: this month they review the Jennifer Lauren Gable Dress
Handmade Ditsy Tulip is chatting about whether selvedge magazine is worth the price tag?
Kealy at Voice of a Creative shares her December makes.
Button and Pip shares her Olivia dress review!
---


It's so nice to be able to listen to people talking about our favourite hobby while we sew. Grab yourself a cup of tea, get the sewing machine warmed up and sit down to listen to the conversations of sewing bloggers, indie designers and other makers on topics from how to design a new sewing pattern to sorting out your fabric stash. Here we have curated a list of sewing podcasts hot off the press this week. Have a listen this weekend for your weekly dose of making inspiration.
Threads: How We Review Patterns | Episode 24
Love to Sew – EPISODE 128: COTTON
Sew and Tell: Sewing 2020
---


Each week we also share all the new fabrics, haberdashery and kits from independent sewing businesses that we work with. You'll find the latest fabric collections to hit the shelves, new haberdashery sales, offers and other exciting launches. Take a look at all the products that small businesses have curated from your perusal this week.
Ever give a handmade gift and feel that the recipient didn't appreciate the time it took to make?  Pink Coat Club has got you covered. Sometimes people just need to be told!!
Have you even sewn triple crepe? It's one of the nicest fabrics I've ever worked with, fantastic drape and it's got quite a weight to it. Go check out this glorious claret red number from ClothSpot.
There are still a few days to sign up to Sew Hayley Jane's sewing subsciption boxes. Get a curated parcel of sewing goodness delivered to your house each month – what is not to love?
Hold the phone!!  Have you seen this coating fabric from Lulou Designs? It's a check on one side and fur on the other – hello winter coat of dreams!!
Looking to inject some fun into your wardrobe this year? Go check out the latest Vogue arrivals on the Sew Direct website.
Batik lovers this one is for you! Fabrics Galore have just taken delivery of a vast array of hand printed Indian Batiks. In all the colours of the rainbow…
We think the sun always shines over at Cloth and Candy.  These are just a sample of her beautiful new fabric arrivals. Don't think we could pick a favourite.. you?
Those looking for something luxurious should check out the sandwashed satin at Sew Me Sunshine. The finish on the fabric means that the high shine you'd expect from satin has gone, leaving a lovely low sheen.
For the dinosaur lover out there this fabric is a MUST. Pin and Sew's origami dinosaurs will have everyone in your family squabbling over who gets it! It's a super soft cotton rich jersey and we're officially in love.
How wonderful is this Broderie Anglaise from Lamazi fabrics? It's a cotton lawn with colourful foliage embroidery. Anyone who has an event coming up should bag some of this, can you imagine it as a dress?!
Most of us want one of everything from the entire Beyond Measure shop.. These beautiful tiny handmade tins would be perfect for storing pins and have just jumped to the top of my 'need' list!
To remind us that spring will come, The Drapers Daughter's selection of Nani Iro's are filled with blossom and colour. Our favourite is this Lei Nani in a vivid green with  white flowers…
---



We keep a handy list of sewing events, exhibitions and meet ups happening in the sewing community all over the world on our sewing social calendar here.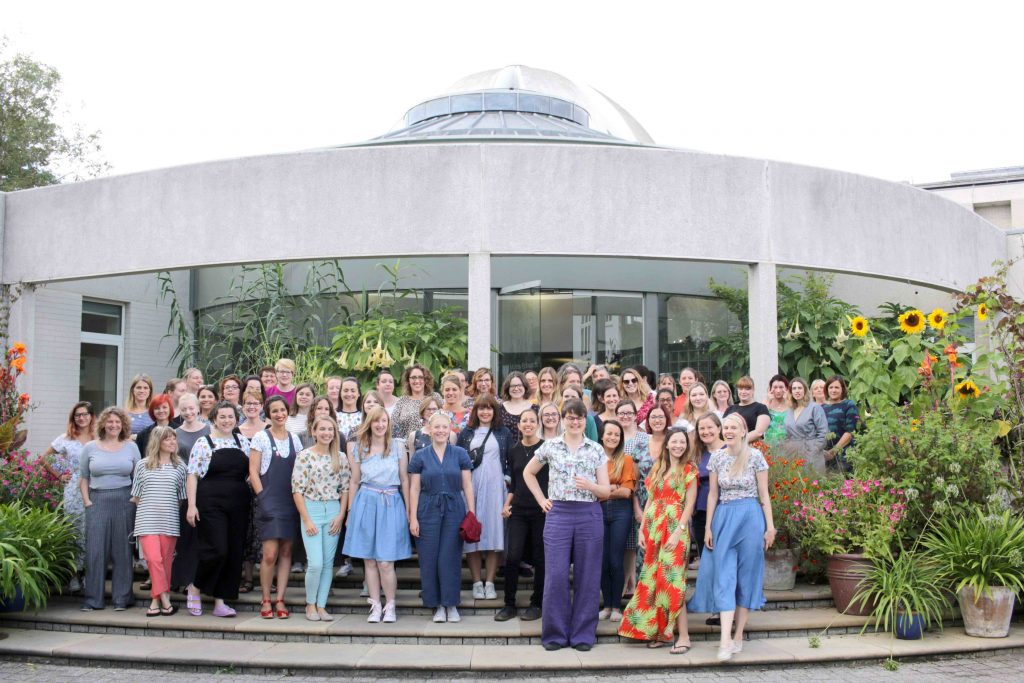 ---



Come and join our sewing Facebook group where we are chatting about sewing plans, new patterns and helping each other out with projects.