Sew Reporter – 22 December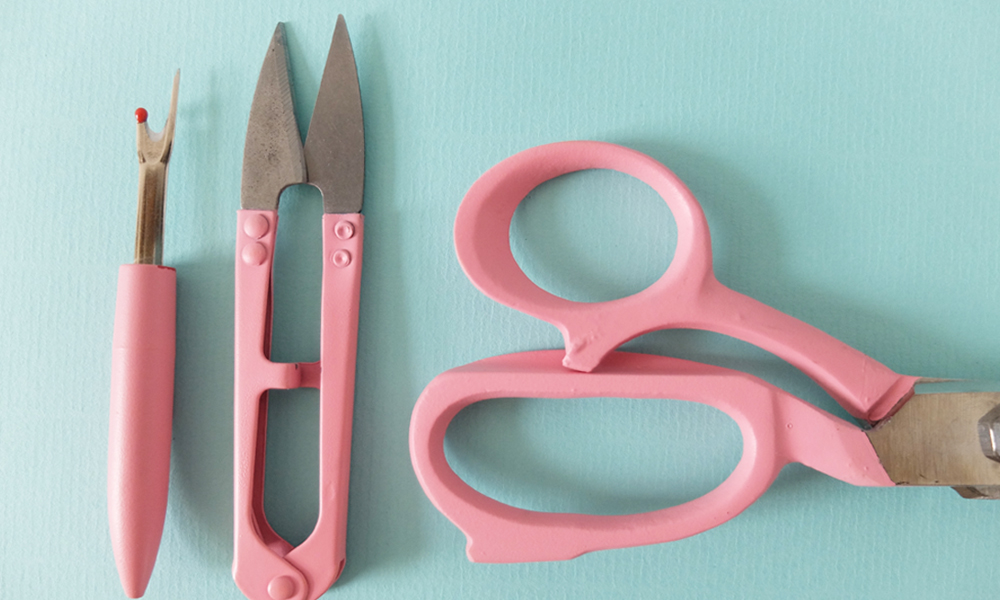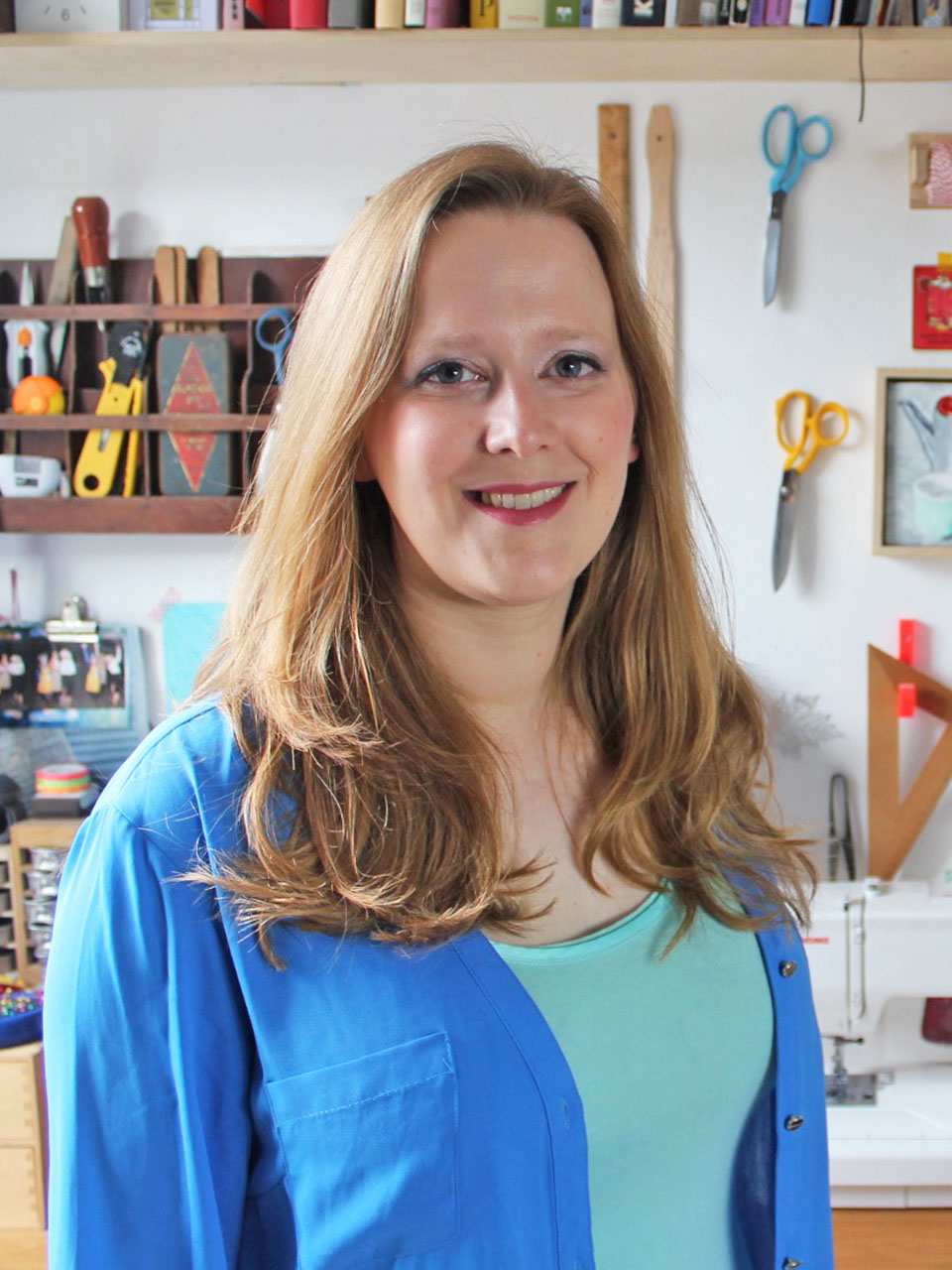 It is time for the very last Sew Reporter of 2019! Time has flown by and after a very busy month we are looking forward to a little break over the holidays. We are now closed until Monday the 6th of January 2020. You can still place orders during this time and PDF patterns will be emailed to you automatically. Paper patterns and copy shop patterns will be sent out on the 6th Jan.
Don't forget to catch up with the last Sew Down of the year and scroll down for your weekly slice of sewspiration.
Thank you for all your support this year and have a wonderful holiday!
---


Emily of Self Assembly Required participated in the Simplicity Hack-Along blogger tour and absolutely smashed it! She used Simplicity pattern 8888 and added big bishop sleeves, check out her blog to read more about her hack.
We love this bright floral Papercut Patterns Sigma skirt that Kathy from Sew Dainty made. It's a simple design but that's all you need when your fabric is this pretty!
Abi of What Abi Makes made the Tilly and the Buttons Indigo smock dress and added an extra tie to the bottom of her skirt. We're pretty sure we can all agree that this dress is perfection?!
Patsy aka PatsyPoo Makes is looking fab in her Rochester dress by Maven patterns. We adore the elasticated neckline of this pattern.
YES to this fabulous animal print! Elizabeth of Pins & Pinot stitched the Roscoe Blouse by True Bias and it's a winner in our book.
Mel from Cookin' & Craftin' blogged about her Style Arc Loren Jacket. She made it in this gorgeous silky cotton which she bought in Bangkok!
Yes, this is another Tilly and the Buttons Indigo smock dress, but we could not not share! Charlotte aka English Girl at Home looks amazing and we're obsessed with her matching hairband.
We 100% agree with Samantha from @purplesewingcloud, this fabric and pattern are a match made in heaven! Read all about Samantha's By Hand London Hannah wrap dress on our website.
Janet @jannisews made the Pleiades 2 Dress from French Poetry. This dress is gingham perfection!
We're going out with a bang! This sequin gorgeousness is made by @sewyourhappy and it's the Wiggle dress from Patterns For Pirates.
---

Did you know we sell gift vouchers? Perfect if you don't know what you want to give your sewing pal or if you've been asked what you would like for Christmas this year. With the voucher you get to choose from hundreds of sewing patterns on our online shop, what more could anyone wish for! For more info check out our website.
---


Watch the latest vlogs from makers in the sewing community this week…
It's us! The Sew Down December 2019 || The Fold Line Vlog
Emily at Self Assembly Required: November Makes (+ other bits!)
Louise, Lisa and Barbara at Pattern Pals: Ep. 34 -Squeezing in a final make for 2019
Hayley at Sew Hayley Jane: Sew This Is Vlogmas – Day 14
Nikki and Rachel of The Stitch Sisters: Vlogmas 2019 – Day 13 – Fabric Haul & Hand Sewn Decorations
Mel at Handmade By Ditsy Tulip: My velvet and silk skirt (a little bit of luxury) and heat transfer sweaters
Lizzie at Lizzie B: Sew & Tell and Fabric Haul December 2019
Karina at Lifting pins & needles: Winslow culottes (Helen's Closet). Front slits & mitered corners. Sewing what I really like 🙂
Kealy at Voice of a Creative: November 2019 Makes- What Have I Been Sewing?
Lindsey at Inside The Hem: Holiday Dress and Jacket feat. V1602 and Siriano Brocade
---



Listen to a podcast this weekend for inspiration and sewing chatter while you make…

Sewing For The Weekend with Beth and Nina: Big 4 v.s. Indie Sewing Patterns
Love to Sew with Helen and Caroline: EPISODE 124: CURVY SEWING 101
---


Take a look at all the new fabrics, haberdashery and kits from sewing businesses this week…
With so many beautiful florals, it's hard to pick favourites. These pretty viscoses from Sew Me Sunshine are simply irresistible!
This Japanese indigo dyed cotton from Fabrics Galore remind us of Sashiko stitching and we are totally in love with it.
Do you have a thing for pretty scissors? Yep, we do too! Keep your precious save with this beautiful leather scissor case from Beyond Measure.
We want all the thick and cozy fabrics right now and this beautiful viscose jacquard knit fabric with a houndstooth print totally fits the bill. We're dreaming of a jumper or cardigan in this!
The colour and zig zag print of this ponte di roma from Fabric Godmother is so unusual it immediately caught our eye. And you know we can't say no to a touch of sparkle!
Scuba is such a fantastic fabric to work with, so when we spotted this velvet scuba from LuLou Designs we got super excited! Look at those colours!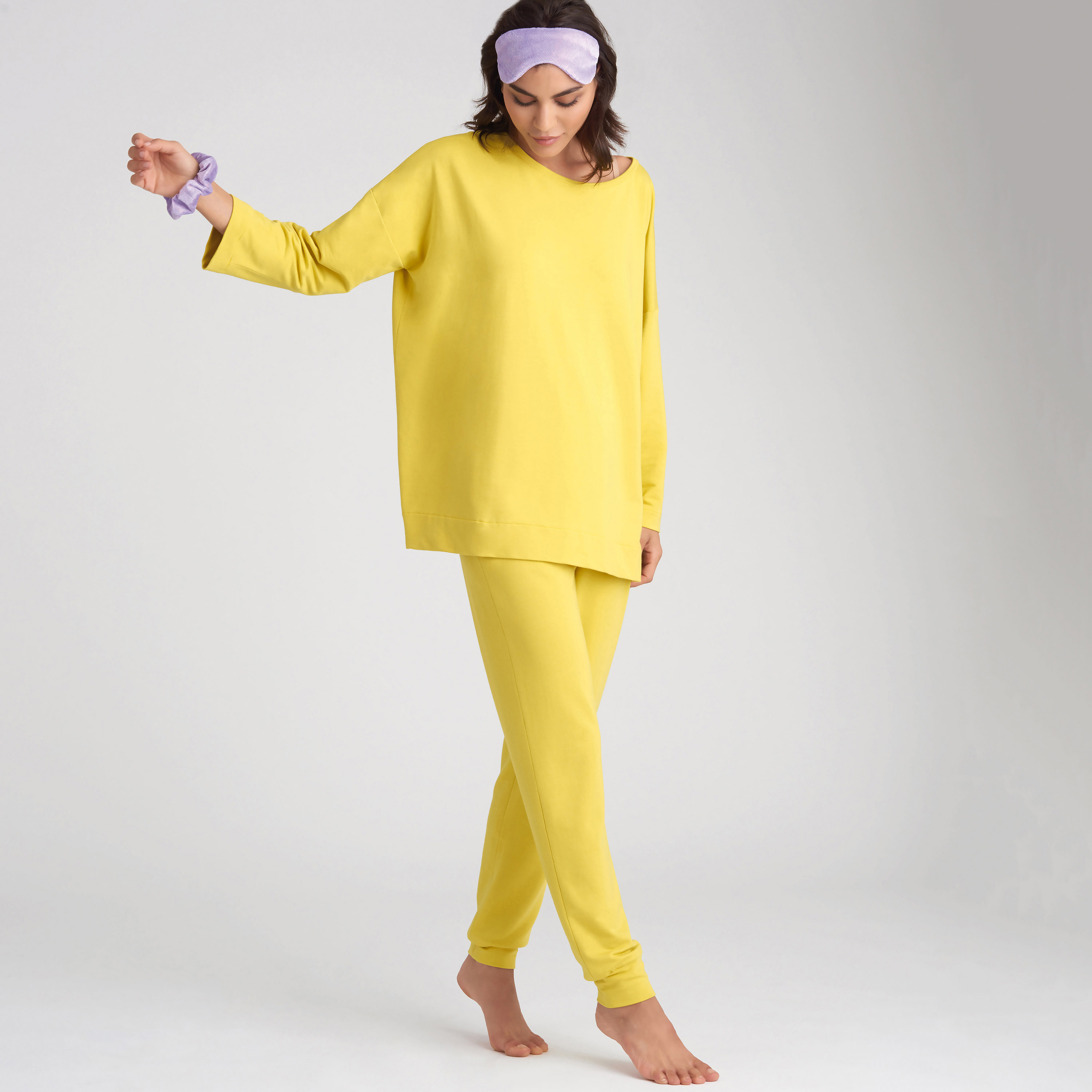 Going all out for Christmas or are you opting for a cosy night in? This lounge set from Simplicity is totally what we want to wear! So comfy chic, and it comes with a sleep mask and scrunchie pattern too.
These animal prints from Draper's Daughter are totally lush. It's a rayon linen blend which would be perfect for a super wide range of garments.
We spotted the new collection from See You At Six fabrics over at Lamazi Fabrics and we're obsessed! So many gorgeous ones, but this rayon with stunning leave print might just be our fave.
This fabric has the power to brighten up very dark days! It's a premium cotton from Cloth & Candy and we love it.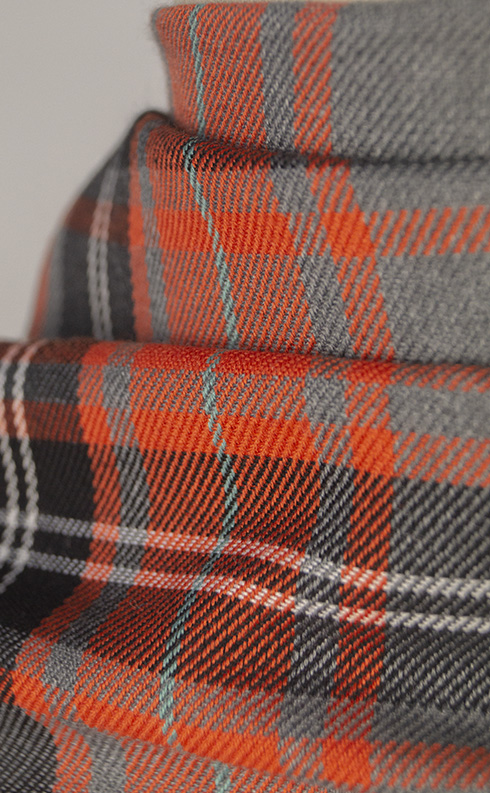 Does anyone else have a thing for orange at the moment? We are loving all these gorgeous fabrics over at Cloth Spot!
Quick! This is your last chance to subscribe to Sew Hayley Jane's sewing subscription box and receive your first box in January.
What could possibly be better than sewing themed stickers? Shiny holographic sewing themed stickers of course! These are from Pink Coat Club and we think they are the bomb!
---



We keep a handy list of sewing events, exhibitions and meet ups happening in the sewing community all over the world on our sewing social calendar here.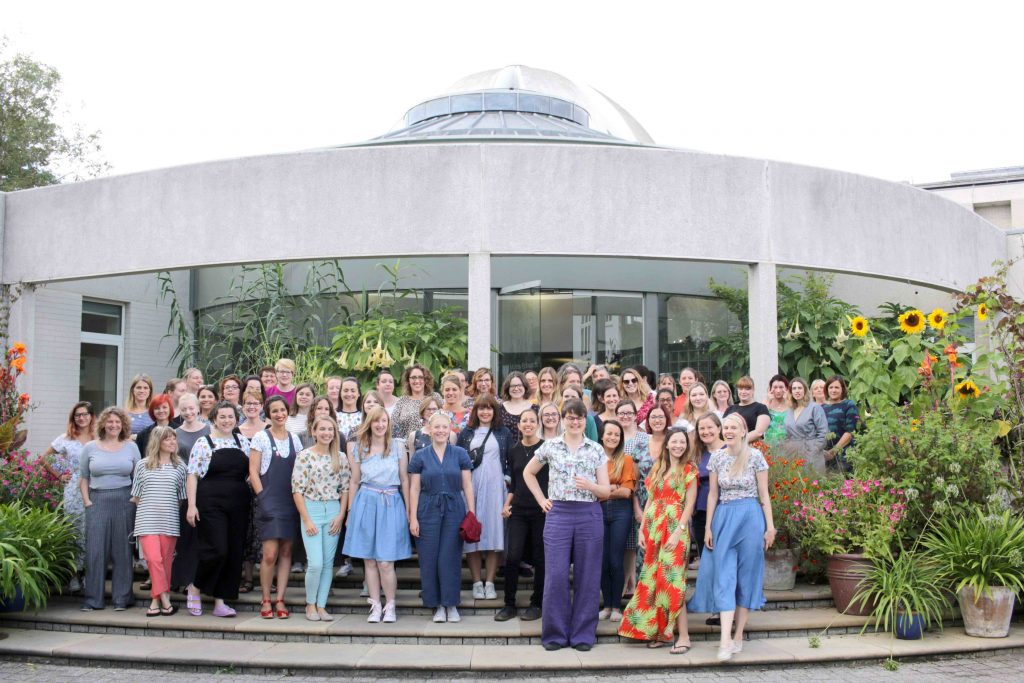 ---



Come and join our sewing Facebook group where we are chatting about sewing plans, new patterns and helping each other out with projects.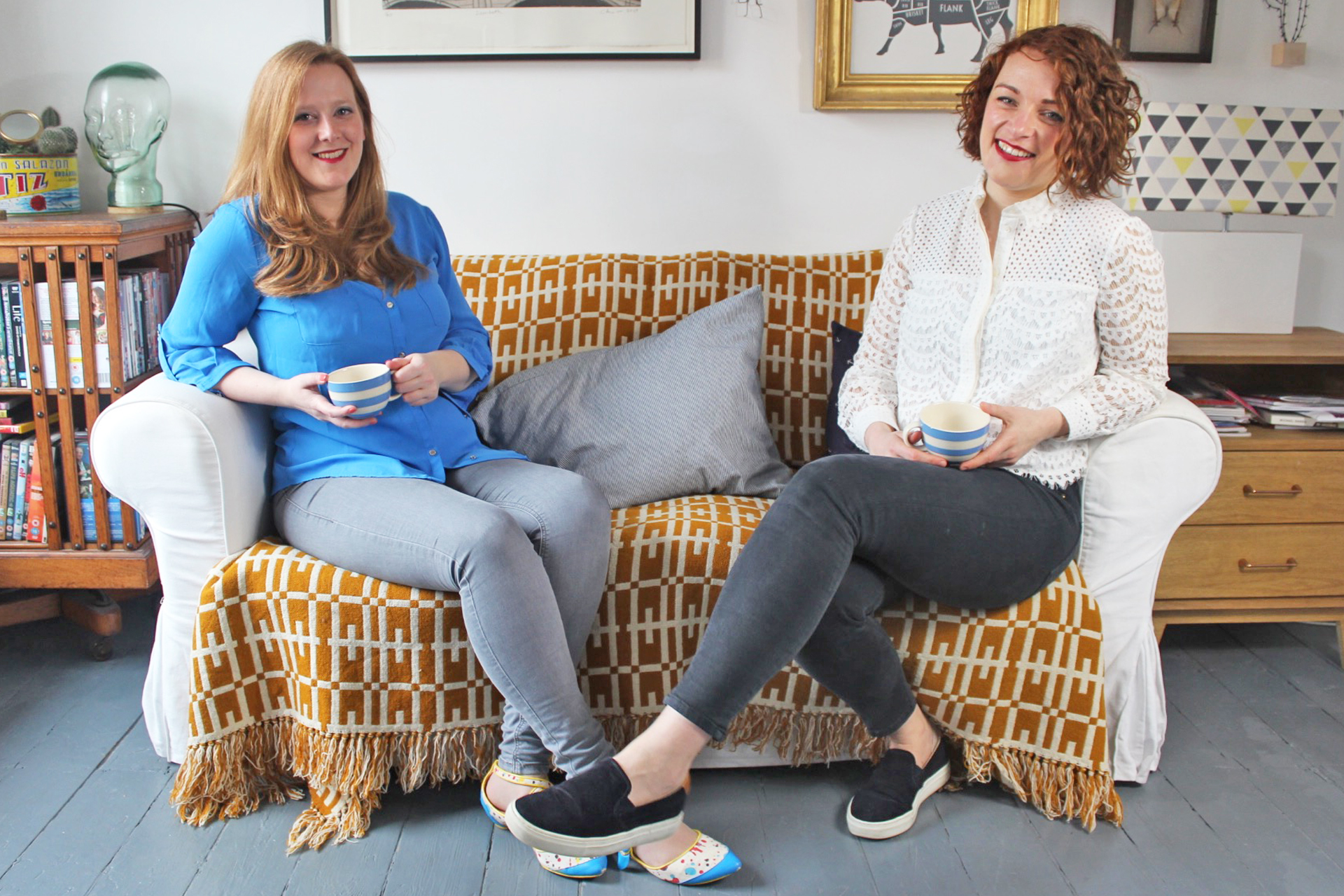 ---