Sew Reporter – 24 November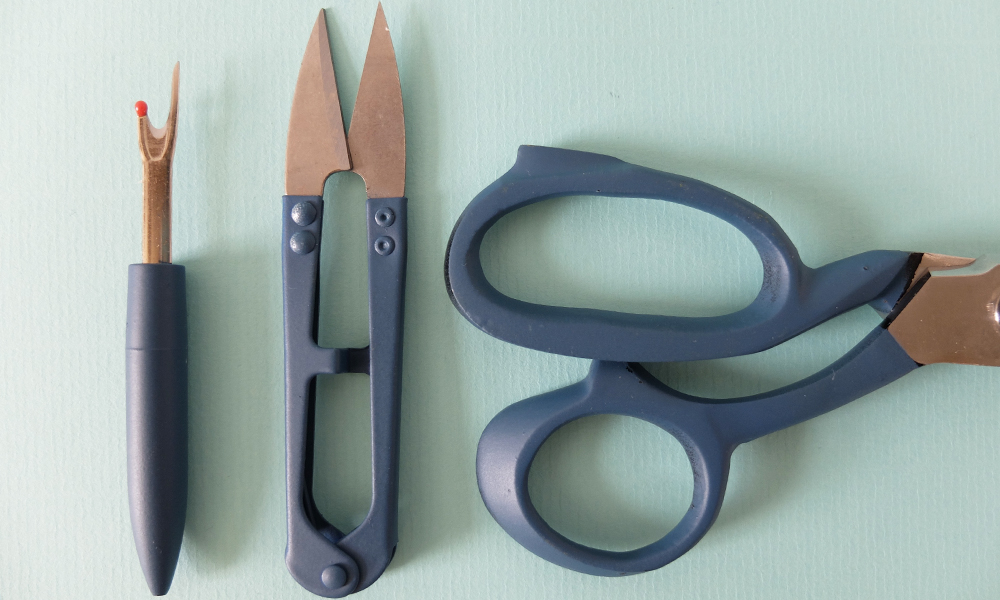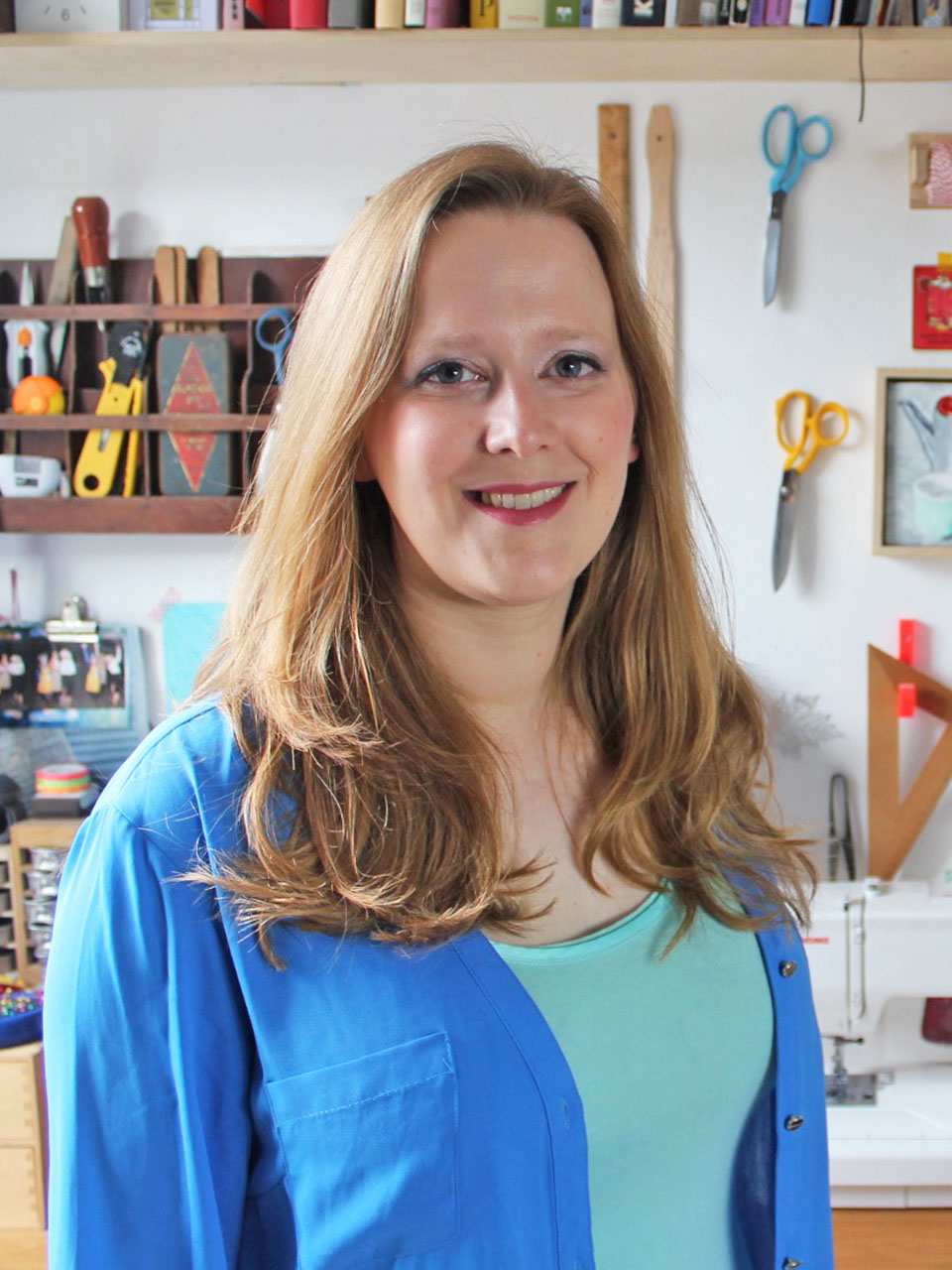 Happy weekend everyone! We feel like the days are just flying by and Christmas will be around the corner before we know it. Now is the time to start planning + sewing your festive outfits so we thought you would enjoy a very special edition of Sew The Trends: Christmas!
If you're looking for even more inspiration you've come to the right place. Here are loads of gorgeous makes, interesting vlogs & blogs, drool worthy fabrics and new patterns for you to peruse!
---


Joy from Pink Coat Club is giving us all the autumnal feels with this fab photo. This dress is Joy's 18th (!) Tilly and the Buttons Freya dress and you can check the other 17 on her blog.
Sara aka The Sara Project joined the Simplicity Hack-Along and she hacked Simplicity 8685 into a cropped top with extra gathers on the sleeves and super cute gathered cuffs!
We love this outfit and the explosion of colour! This beautiful skirt is a self drafted half circle skirt stitched by Sylvia at The Ravel Out and she paired it with her Closet Case Patterns Cielo dress.
This Deer & Doe Myosotis dress is made by Marie from A Stitching Odyssey for her friends wedding in Tuscany. Isn't it dreamy! (The idea of a wedding in Tuscany AND the dress!)
Amy works at Closet Case Patterns and she made the Sienna Maker jacket for herself with a removable lining. We are so impressed and a little obsessed!
Patsy aka PatsyPoo Makes nailed the topstitching on her Sewaholic Granville shirt! You should definitely have a look at the close-up photos on her blog, her stitching is perfection.
All the heart eyes for these amazing sleeves! Katie who blogs at Katie Kortman used Simplicity 8839 to create this puffy wonderfulness.
This is a maxi version of the Mayfair dress by Nina Lee made by Fiona of Diary of a Chainstitcher. Doesn't she look stunning!
Brittany aka Brittany J. Jones' new outfit sure looks bang on trend! She created her trench vest using Simplicity 8303 and we definitely need something like this in our wardrobes.
Kathy of Sew Dainty left a rather wonderful pattern review of her Jennifer Lauren Handmade Ivy pinafore dress on our website. This outfit is perfect for autumn/ winter and after reading Kathy's positive notes we might just need this pattern too!
YES to bell sleeves and pretty floral fabric! Samantha of Purplesewingcloud stitched the Nexus blouse by Papercut Patterns and looks totally adorbs!
---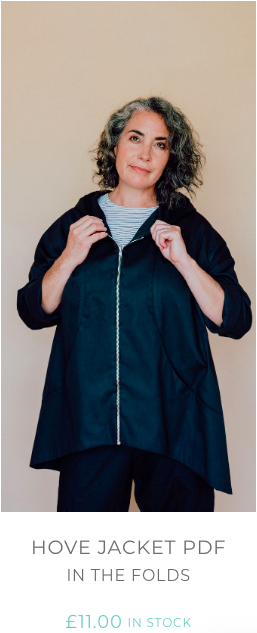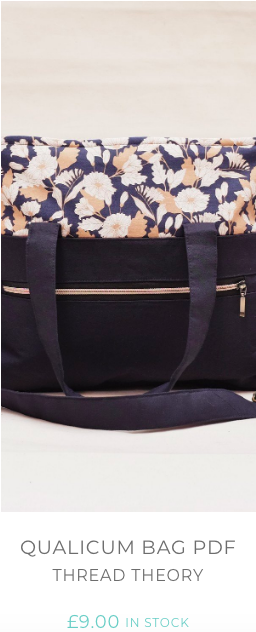 ---


Watch the latest vlogs from makers in the sewing community this week…
It's us! Sew The Trends Christmas 2019 || Fashion Sewing || The Fold Line
Hayley at Sew Hayley Jane: My Autumn Makes
Kealy at Voice of a Creative: November 2019 Fabric Haul and Sewing Plans
Tamlyn at Sewn On The Tyne: True/Bias Shelby – Pattern Review | UK & AUS Sewing collab!
Lyndsey at Inside The Hem: Papercut Patterns Rubix Collection | First Impression Sewing Pattern Review
Karina at Lifting Pins & Needles: Red dreamed coat. NEW Octave Coat (Love Notions). Sewing pockets. Collar & lining construction.
Abi at What Abi Makes: Crafty Catch Up #2 | A name change, a vintage coat & what's next!
Mel at Handmade by Ditsy-Tulip: The Tilly and the buttons Nora top
Nikki and Rachel of The Stitch Sisters: Gift Guide For Sewing Treats
---



Listen to a podcast this weekend for inspiration and sewing chatter while you make…
Dressed the History of Fashion: Fashion History Mystery #37: Fashion as Art and Protest with Korina Emmerich
Sewing Out Loud with Zede and Mallory: Sewjo
Love to Sew with Helen and Caroline: EPISODE 120: THE MINDFUL WARDROBE PROJECT WITH MEG MCELWEE
Bande a Part with Rebecca & Beatrice: The Clash & Abram Games
Sewing For The Weekend with Beth and Nina: Beginner Friendly
---


Take a look at all the new fabrics, haberdashery and kits from sewing businesses this week…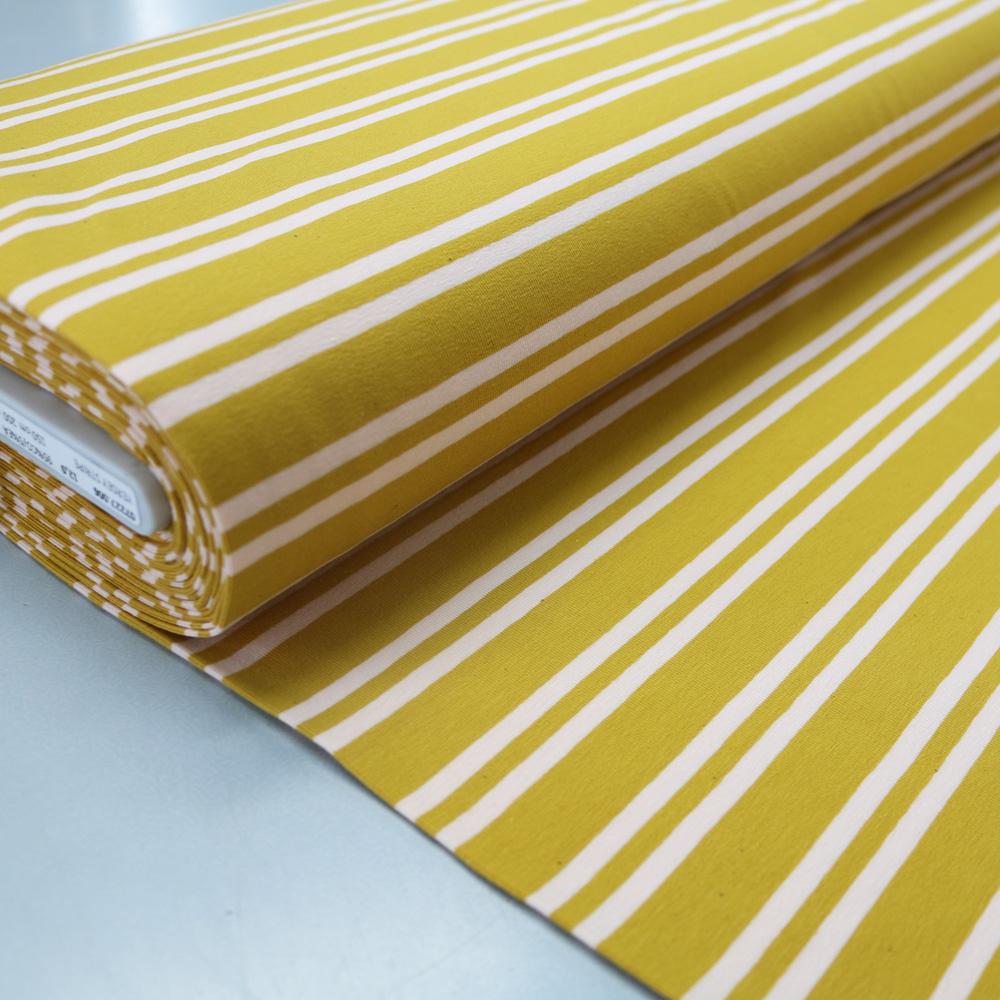 Stripes! Stripes! Stripes! We love ourselves a good stripey fabric! Especially colourful ones like these from Fabrics Galore. We absolutely love the double stripes, they make it just a bit more different.
This cupro & tencel fabric from Sew Me Sunshine is DIVINE! It's incredibly soft, looks super luxurious, it's easy to work with and it's available in some other lush colours too!
Isn't this cotton jersey from Lamazi Fabrics the cutest! It's got tiny raindrops scattered around and the colour is so vibrant and pretty.
Vivid, painterly hues of green, dappled with pink florals. We are completely sold on this stunning premium cotton from Cloth Candy!
Oh my word, the colours of this blue cotton linen fabric from The Draper's Daughter are out of this world so pretty!
We got way too excited when we saw these super soft boucle coatings at Fabric Godmother. Just imagine making a bomber jacket, coat, coatigan, or use it for a lining for the most cosy coat. That would be the DREAM!
We learned about a really good loyalty programme at LuLou Designs. Customers now receive 5 points for every £1 spent, and when you have 1000 points you can redeem them for £10 off! They also offer double points from the 21st of November till the 2nd of December, so get collecting!
Brrr… It's getting so cold in the UK, this soft, fluffy-back, heavy sweatshirt fleece from Pin & Sew is just what we need to make a beautiful floral sweatshirt.
You will always find something extra special in every Sew Hayley Jane sewing subscription box. We adore this cute little print which is made exclusively for the boxes by Jo Want from Hello Sunshine!
If this navy 'It has pockets' necklace from pink Coat Club isn't the best stocking filler ever than we don't know what is!
We LOVE this wool mix because of its gorgeous colour and the unusual texture. It's from Cloth Spot and it's a must see. Just imagine a coat in this!
You'll now receive a whopping 50% off Simplicity's vintage gift range. There's no doubt that you'l find a lovely present for a crafty friend or maybe something for yourself? Because who doesn't need cute little vintage scissors or a mug with some fabulous vintage fashion drawings on it?!
---



We keep a handy list of sewing events, exhibitions and meet ups happening in the sewing community all over the world on our sewing social calendar here.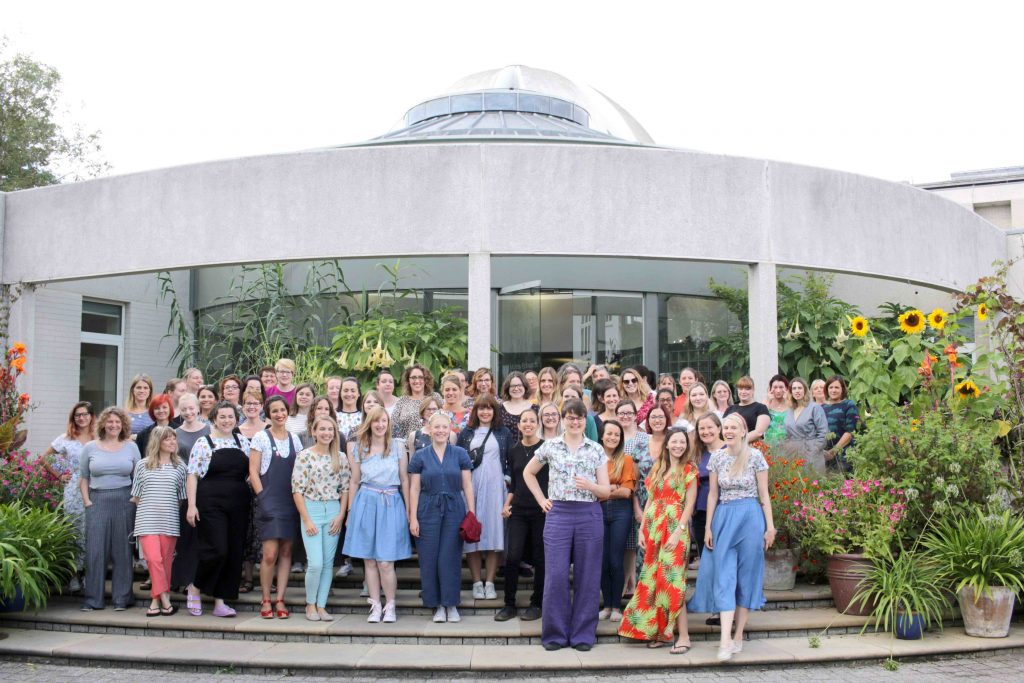 ---



Come and join our sewing Facebook group where we are chatting about sewing plans, new patterns and helping each other out with projects.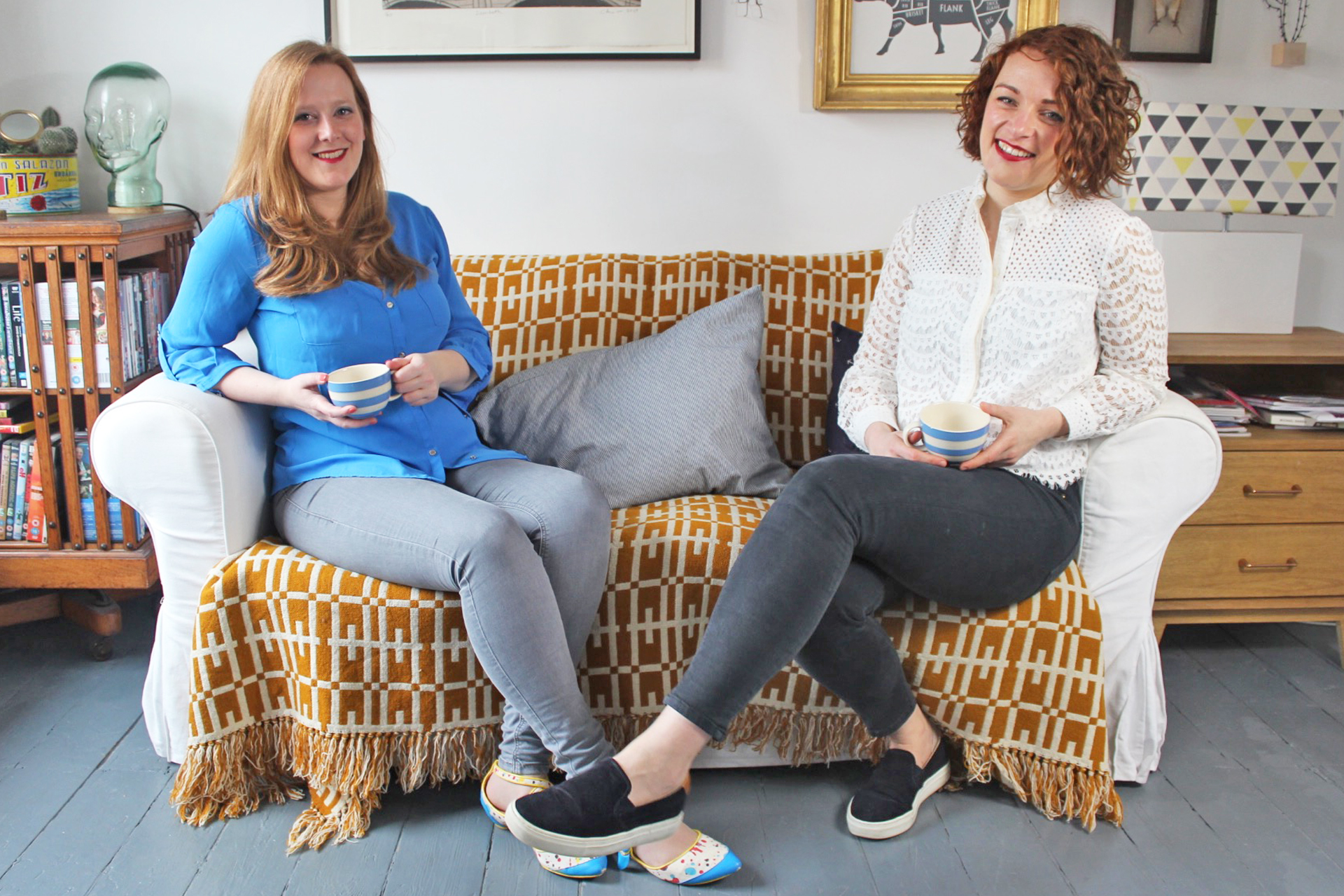 ---