Sew Reporter – 17 November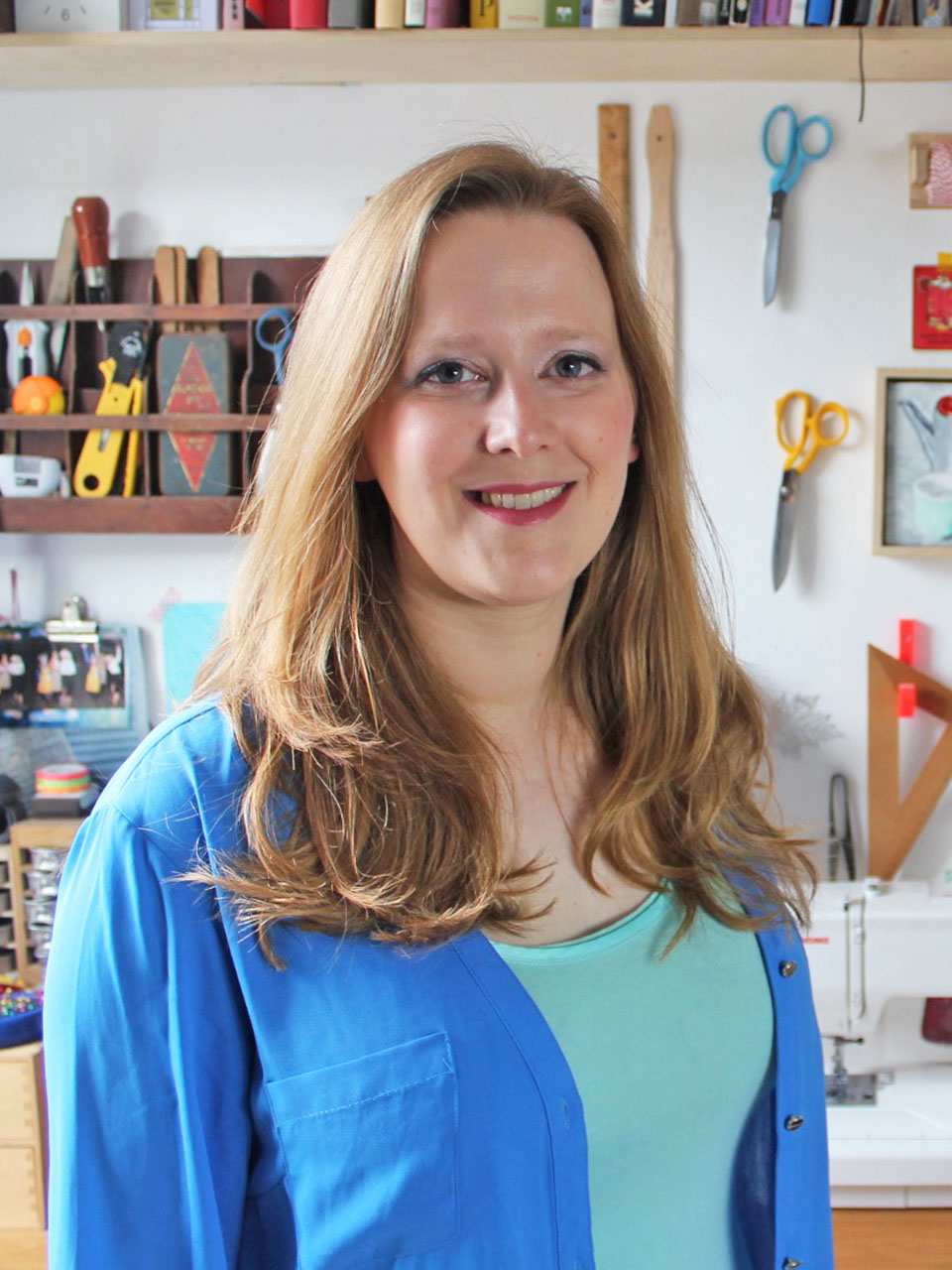 Happy Sunday! What are your plans for this weekend?
We actually started thinking about Christmas (Yup! Crazy, we know!) and we compiled a fantastic Christmas Gift Guide especially for seamstresses! It's a fancy PDF file which you can download from our blog so you can have a browse for yourself or just directly pass onto anyone who might be buying you a gift for Christmas!
For your weekly dose of sewing inspiration just scroll down!
---


This Closet Case Pattern Cielo top is made in Ramie fabric by Melissa from Fehr Trade. Isn't it gorgeous?!
This Mayfair dress by Nina Lee Patterns looks like a cosy dress dream! We can see how Sophie from Sophie Bach's blog wants to sew ALL the knitted dresses from now on.
Brittany aka Brittany J. Jones is looking stylish as ever in her new McCalls 7876 black blazer!
This whole look is ON POINT! Holly from Holly Dolly Darling paired the McCall's 7595 with a Megan Nielsen Patterns Rowan bodysuit and it's perfection.
Anna from Blogless Anna made the Wiksten's Shift Top and added a sleeve ruffle from Kana's Standard which is a Japanese pattern book. What a clever way to add those all important ruffles!
At first we thought what an amazing patchwork jacket. But then we saw that Nicole aka Merritts Makes made the Grainline Studio Tamarack reversible! We. Are. Obsessed! Check out Nicole's blog to see the other side.
On a grey and rainy day this is the kind of garment we want to see to brighten up our day! Martha from @GariChild shared her review of the Hippolyta Dress by Sew Me Something on the Curvy Sewing Collective blog, go check it out!
You had us at ruffles and stripes! Charlotte aka English Girl At Home is looking fab in her Georgie dress by Alice & Co Patterns. Can you believe this is actually a free pattern!
The Closet Case Patterns Sienna jacket is actually named after Sienna from Not A Primary Colour! She made her version in a 10oz denim and it looks SO GOOD on her!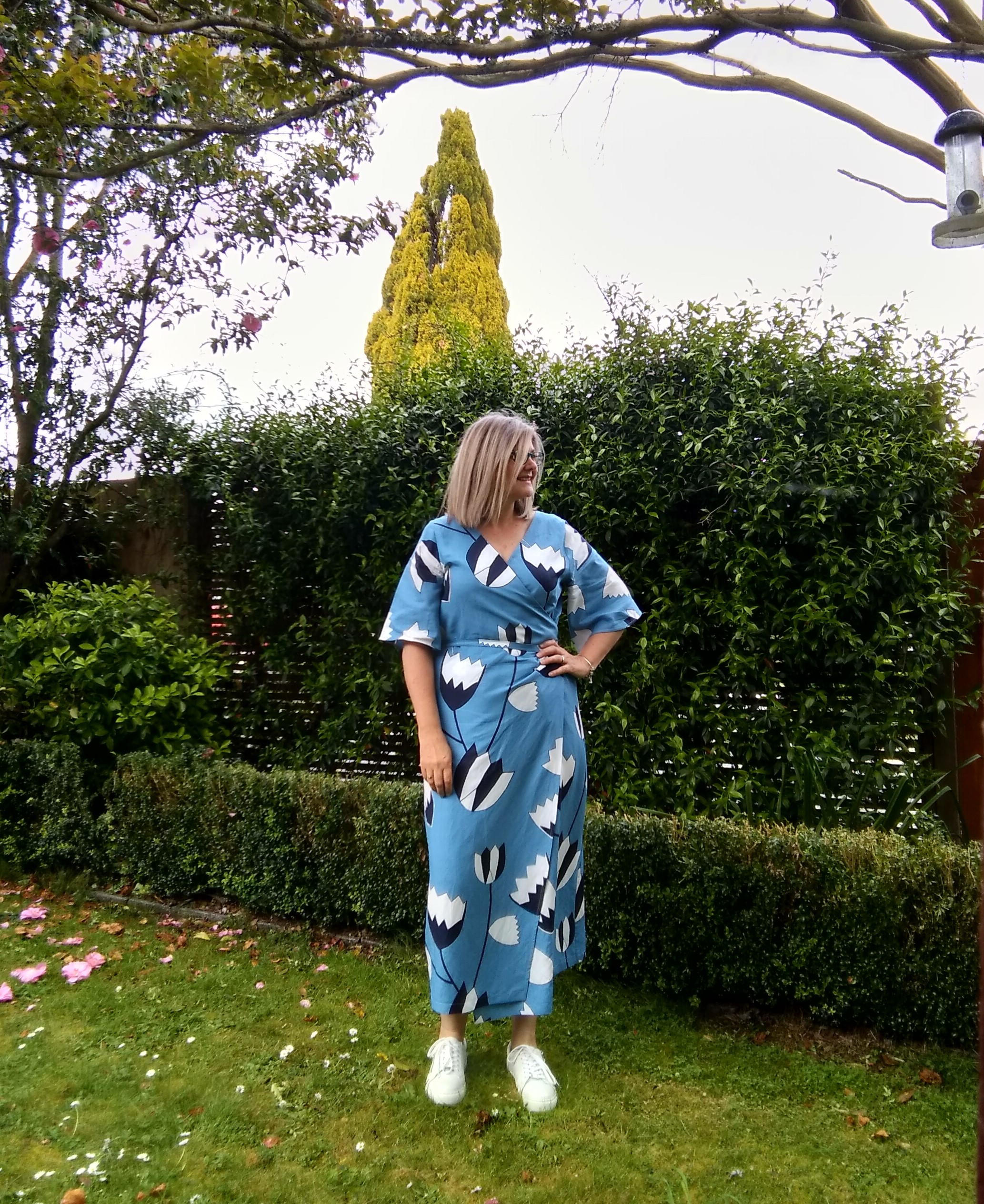 Wendy from @wendyg52 is looking drop dead gorgeous in her Paper Cut Patterns Sequence dress! All the heart eyes for that fabric, it's absolute perfection!
---

---


Watch the latest vlogs from makers in the sewing community this week…
Emily at Self Assembly Required: A Special Edition DIY Wedding Vlog!
Juliet at Juliet Uzor – Sewsonatural: HOW TO MAKE A TWIST / KNOT SEWING PATTERN | COCOWAWACRAFTS CHESTNUT JUMPER HACK | JULIET UZOR
Hayley at Sew Hayley Jane: November Unboxing; Pyjama Party
Jo at Joey Sewy: Learning from my sewing mistakes | Sewing fails and how to learn from them
Mimi at Mimi G Style: MY HOME SEWING ROOM TOUR
Kealy at Voice of a Creative: October 2019 Makes- What Have I Been Sewing?
Lyndsey at Inside The Hem: One-Yard Wonder Sewing Tutorial | Pull-Through Scarf | DIY Gift Month
Karina at Lifting Pins & Needles: Recent UNSEEN makes, sewing plans & other news. Remembering granny.
Suzanna at Threadquarters: Emerson Cropped Trousers/Pants/Shorts Sew-along
---



Listen to a podcast this weekend for inspiration and sewing chatter while you make…
Sewing Out Loud with Zede and Mallory: The Creative Process
Love to Sew with Helen and Caroline: EPISODE 119: BUTTONS AND BUTTONHOLES
Bande a Part with Rebecca & Beatrice: Greta & Examining a Dress
Sewing with Threads with Sarah: A Couture Embellishment Guide | Episode 22
Sewing For The Weekend with Beth and Nina: Q&A
Sew and Tell with Meg, Amanda and Kate: Sew Cozy — Episode 26
---


Take a look at all the new fabrics, haberdashery and kits from sewing businesses this week…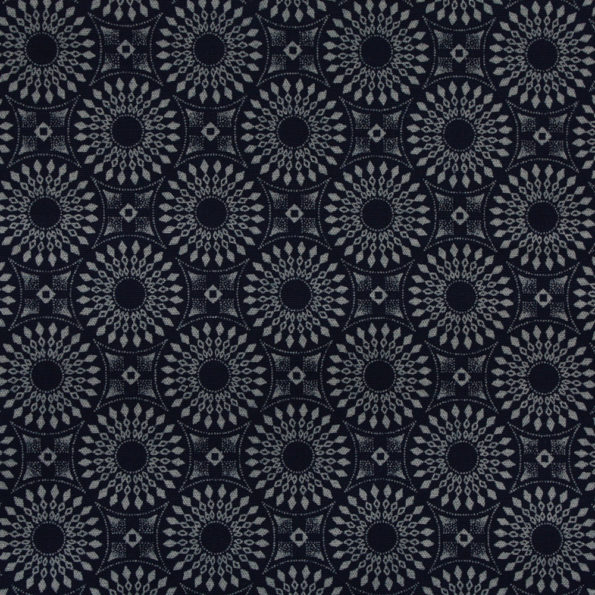 With the party season drawing closer you might want to start planning a new festive outfit. We spotted these amazing Shweshwe Fabrics over at UrbanStax and we think the colours and prints are just perfect!
This striped cotton jersey from Lamazi Fabrics includes lush colours and it's got a coral glittery stripe run through the fabric. It doesn't get better than a subtle touch of glitter!
Yasss to more delicious ex designer fabric from Italy! This navy viscose from Sew Me Sunshine is covered in an unusual embossed jacquard design and it's features these gorgeous ladies who are showing off their coolest dance moves!
We will never get bored of looking (and drooling) at the gorgeous Atelier Brunette fabrics. LuLou Designs stocks this stunning ochre viscose twill and wouldn't it be perfect to sew something with lots and lots of gathers!
There aren't a lot of ways to make dinosaurs look more awesome than they already are. Origami dinosaurs is one of them though. Check them out at Pin & Sew.
Our leopard print loving hearts literally skipped a beat when we saw this unusual print at Fabric Godmother. The colours are just ah-mah-zing!
Marvellous Mrs. Maisel fans, isn't this coat the bees knees! It's a vintage Simplicity pattern from around 1950's and we're in love!
Frida Kahlo fans! This print is a must see... It's designed Alexander Henry and we spotted it over at Fabrics Galore. The colours and print are SEW good!
We can totally see ourselves wearing these amazing fabrics from Japanese brand Kokka. We saw them at The Draper's Daughter and now we can't stop thinking about them…
This beautiful handloom cotton fabric does black and white with a difference: the white stripes alternate between opaque and slightly translucent, which creates a play of colour and texture. Definitely worth checking this beauty out over at Loom & Stars!
This cotton from Cloth Candy is beyond cute! Just look at those little bunnies!
Some of the super quirky Pink Coat Club products will be discontinued next year. You can shop them all here, but don't wait too long because once they're gone, they're gone!
Isn't this black & gold floral crepe-de-chine fabric from Cloth Spot absolutely stunning?
If you sign up now to a Sew Haley Jane sewing subscription you will receive your first box around the 10th of December. It's the most perfect early Christmas present!
---



We keep a handy list of sewing events, exhibitions and meet ups happening in the sewing community all over the world on our sewing social calendar here.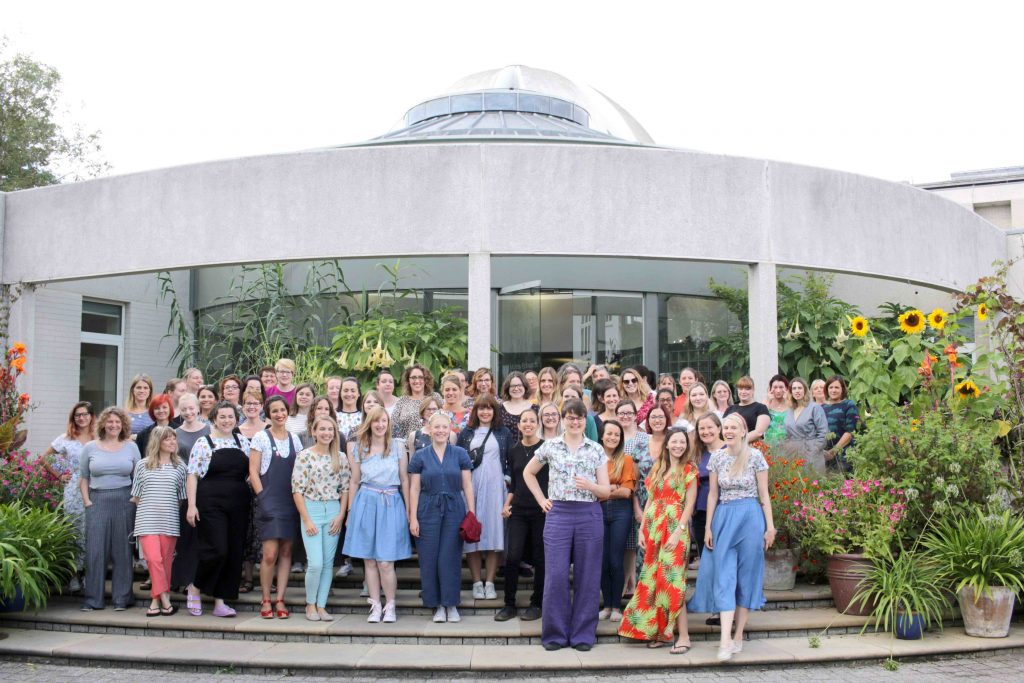 ---



Come and join our sewing Facebook group where we are chatting about sewing plans, new patterns and helping each other out with projects.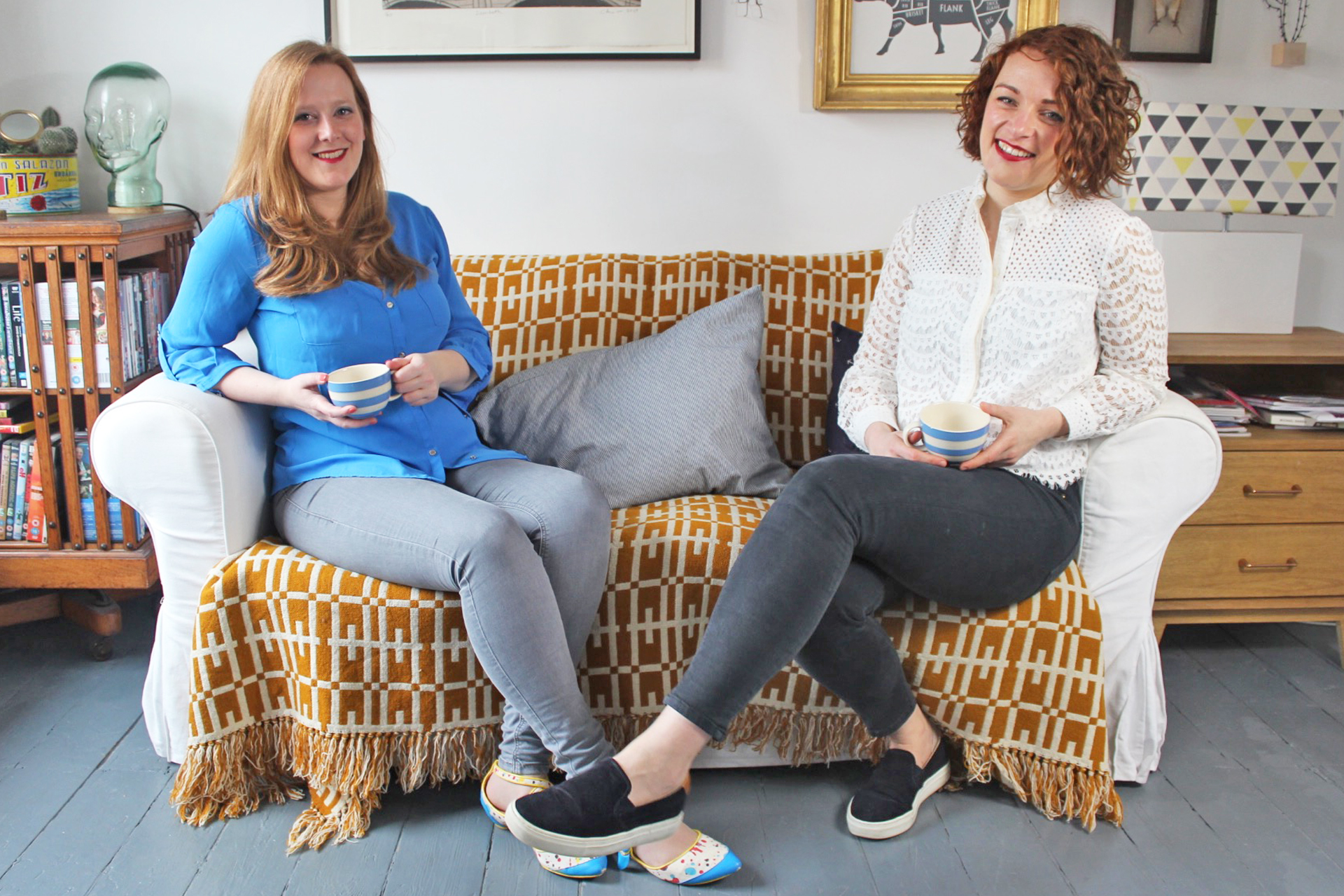 ---