Sew Reporter – 27th October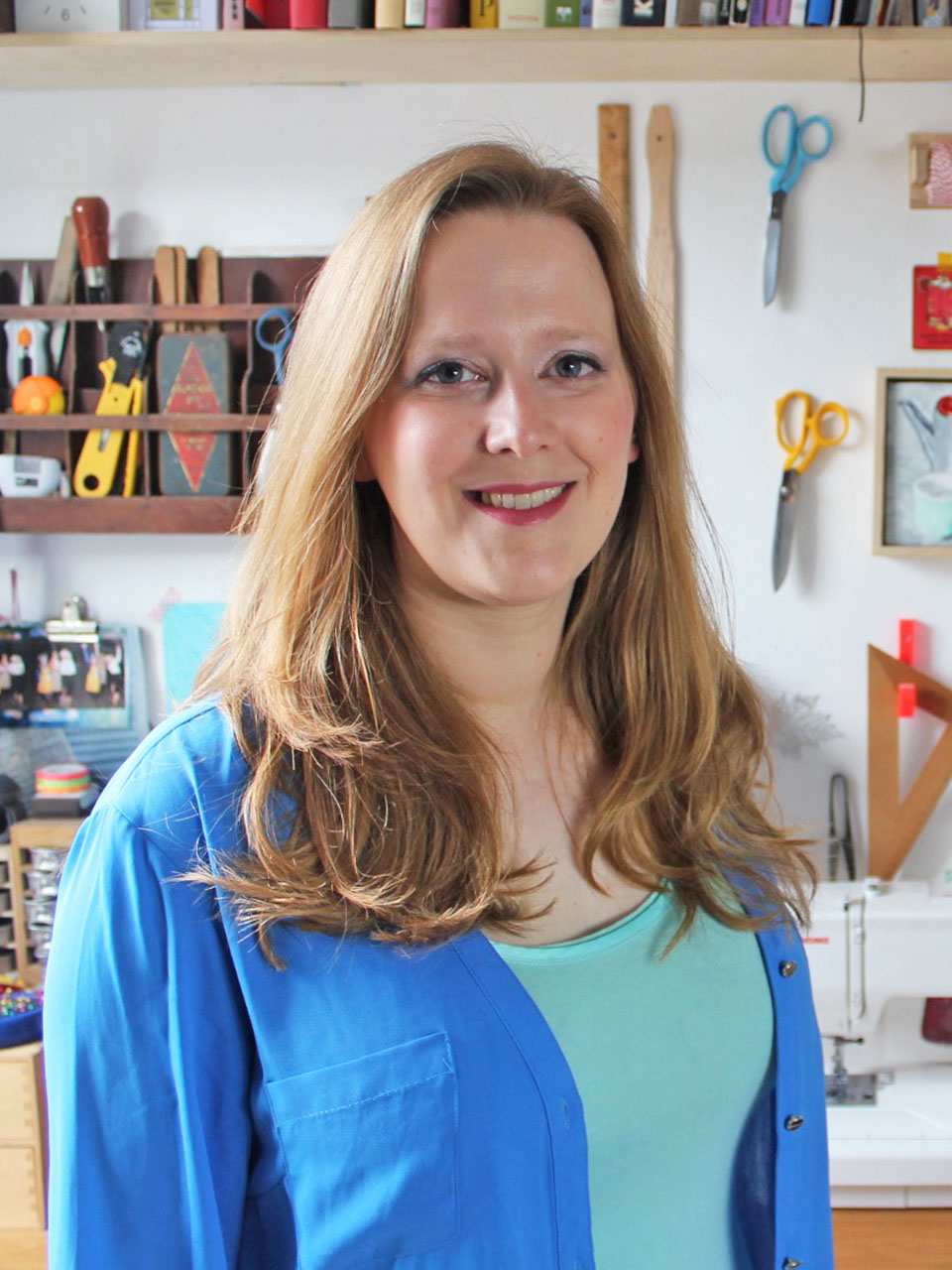 Hello everyone and happy Sunday. We hope you've had a wonderful weekend full of creative endeavours. As usual we are bringing you a bitesized roundup of new stuff from the world of sewing. Everything from what people are making, new sewing patterns, podcasts and vlogs. We've also got some fab stuff included from your favourite indie businesses. Basically it's you sewing Sunday paper.. so settle in!
On the blog yesterday Kate did another instalment of 'find my pattern' go check it out.
---
We are super excited to have been nominated for a British Sewing Award by Sew Magazine! If you have a spare moment to vote for us – and some of the other amazing businesses in the sewing industry – that would be wonderful. Click here to cast your vote, it only takes a couple of minutes and you can win some prizes too!
---


Can we all take a moment to bow down to the chicest, coolest mother of the bride, there ever was?! Ooobop has made the Vogue 2494 and she looks fantastic. MOB goals right there!
A Stitching Odyssey has made a grrrrrrrrrrreat version of the Tilly and the Buttons Indigo. Seriously into this pattern at the moment.. anyone else?
Susan Young has come to our rescue again with this FANTASTIC post all about sewing with sheer fabrics. I learnt loads from reading this..everyday is a school day.
Petite passions has been hot of the needles and whipped up these! What a gorgeous pair of hand warmers from the Laine magazine.
Polka Dot Palace loves her Named Clothing Lempi dress and we can see why!
Emily from Self Assembly Required has got the Fibre Mood Magazine out again and hacked the Holly blouse, into this beauty. She wanted a Villanelle fell and I think she's nailed it.
Brittany J Jones is this weeks blogger on the Simplicity Hack-along in aid of the Eve Appeal. You won't believe how this pattern started it life so go read her making journey.
Denise has made the Nina Lee Camden pinafore  – as as she said 'it's a corker.' We're very much in agreement.
Geo's Adrienne blouse have the most fantastic gold feathers printed on it. Teamed with the Landers it's a match made in heaven.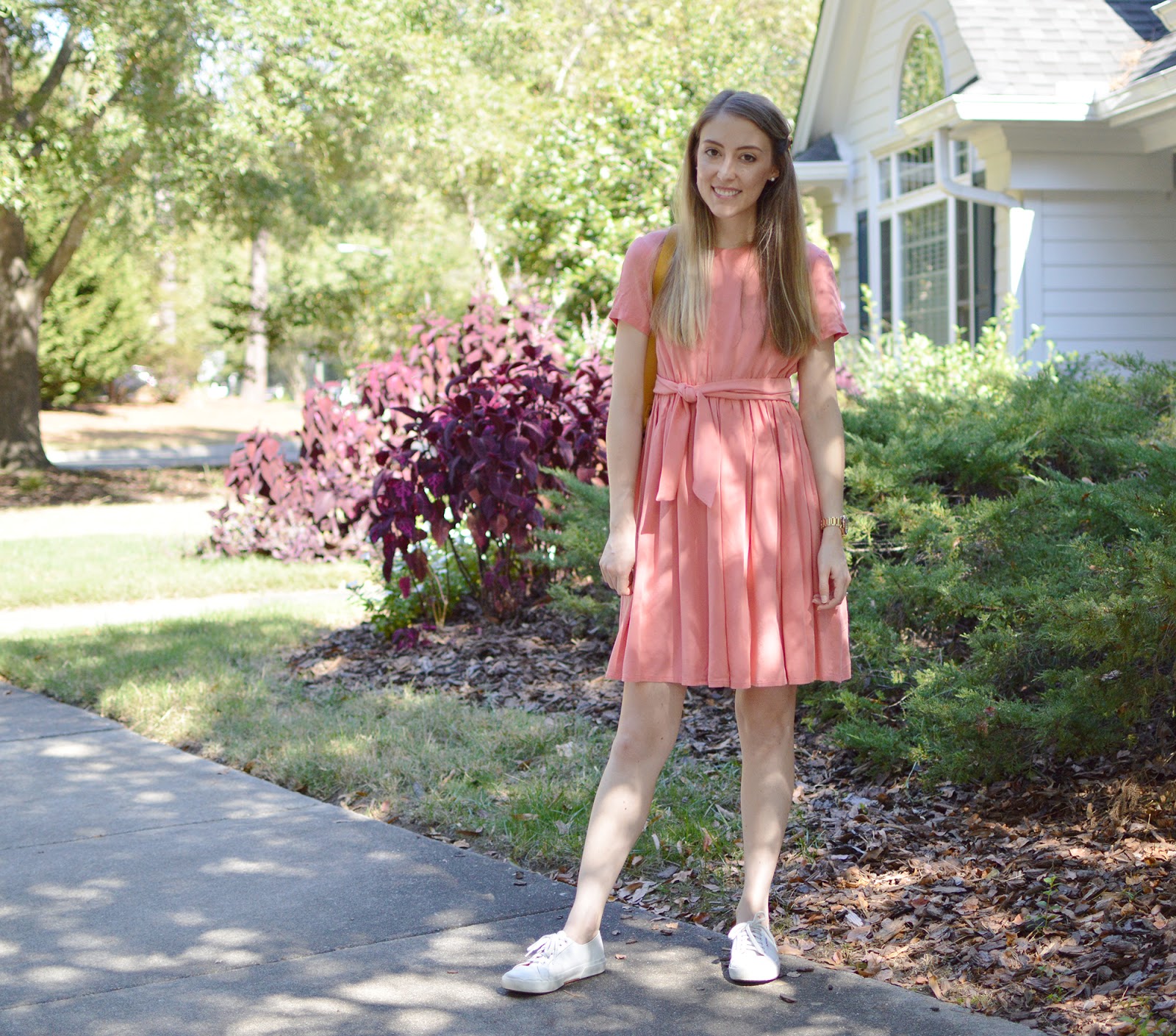 We're swooning over Allie Jackson's Sudley dress from Megan Nielsen  – it has a button up back and has definitely jumped up my make queue.
Sewmanju has made the Named Clothing Reeta dress into this beautiful blouse  – the tencel is beautiful!
Claire sewing has whipped up the Selkie patterns London dress in a fantastic floral fabric. We love it.
---

---


Watch the latest vlogs from makers in the sewing community this week…
It's us:  Find my pattern, hunting out patterns for your handmade wardrobe
English Girl at Home: October sewing zine vlog
Sew Over it: Introducing the Francine Jacket!
Stitch Sister: Overalls pattern review
Guthrie & Ghani: Lauren's pattern and fabric picks for an Autumnal capsule wardrobe
Handmade by Ditsy Tulip: A sequin fabric update. What I'm making and how I'm prepping the fabric
Sewn on the Tyne: October Fabric Haul | Pattern help request! | Sew Hayley Jane Unboxing
Patterns Pals: An Indigo-go from us for the latest Tilly and the Buttons Pattern!
Amanda from I sew a lot: Recent Makes Vlog
Sewisfaction: Shoena's latest makes
---



Listen to a podcast this weekend for inspiration and sewing chatter while you make…
Craft industry Alliance: Episode #155: Social Justice Sewing Academy
A coffee with Makers: Elizabeth of Elizabeth Person Art & Design
Love to Sew with Helen and Caroline: Our favourite sewing tools
Sewing For The Weekend with Beth and Nina: Hidden Details
Dressed: The history of Fashion podcast: Fashion History Mystery #34: Milk and Sugar: a Brief History of Seersucker
---


Take a look at all the new fabrics, haberdashery and kits from sewing businesses this week…
For the corduroy lovers out there check out Fabrics Galore's blissful range. If you're into pastel…. you're in for a treat.
Sew Me Sunshine has a fantastic section on her site for all the deadstock fabric she sells. Perfect for a bit of guilt free shopping.
This beautiful print has been seen ALL over Instagram. Check out the fashion print cotton at Lamazi Fabrics. You're going to 'need' some of this in your life.
We saw a lot of rib jersey over the hight street this winter, and now you can get your mits on some! Pin & Sew have three autumnal hues, perfect for adding something new to your handmade wardrobe.
Digging a bit tailoring but wondering where to start? Fear not Sew Over It have come to our rescue with their new online class for the Francine jacket. They'll hold your hand from start to finish!
Ok team if you've not made you winter coat then look no further than Fabric Godmother, because she has got blush faux mohair coating. It's next level.. if blush isn't your jam there is a navy and mustard too. Winner!
For lingerie lovers out there have you checked out the range of lingerie supplies at Lulou Designs? There are loads of lovely colours.. go go go.
Just in case people weren't sure if your outfit was handmade, Pink Coat Club has come to our rescue again, with her DIY outfit of the day stickers and pins. Phew crisis averted
Really love a good blog reading session, have you checked out Sew Hayley Jane's merry band of makers? There is always something to inspire your next make in there.
Go have a virtual rummage in Cloth Spot's remnant section perfect for picking up a bargain!
As usual The Draper's Daughter have nailed their autumnal fabric offering! Just a few of the beauties above.. your main concern is which on to get first and what you're going to make with it.
OK so it's a little grey outside.. go inject some colour into your life with Cloth & Candy. Their new in section is filled with the MOST colourful playful prints. For those not familiar with the balloon animal print… this needs to be seen
For the stripe lovers amongst us… you know who you are. Go checkout Loom & Stars handloomed stripe collection. This is where the 'print' is woven into the fabric giving it that beautiful chambray texture. Prepare yourself you may dribble.
Ok we're starting to think about Christmas party outfits if you're looking for something colourful then Urban Stax is the place to go. These are some of our favourites…
Sew Direct have a whopping 40% off all McCalls patterns at the moment. Head over and grab yourself a bargain.
---



We keep a handy list of sewing events, exhibitions and meet ups happening in the sewing community all over the world on our sewing social calendar here.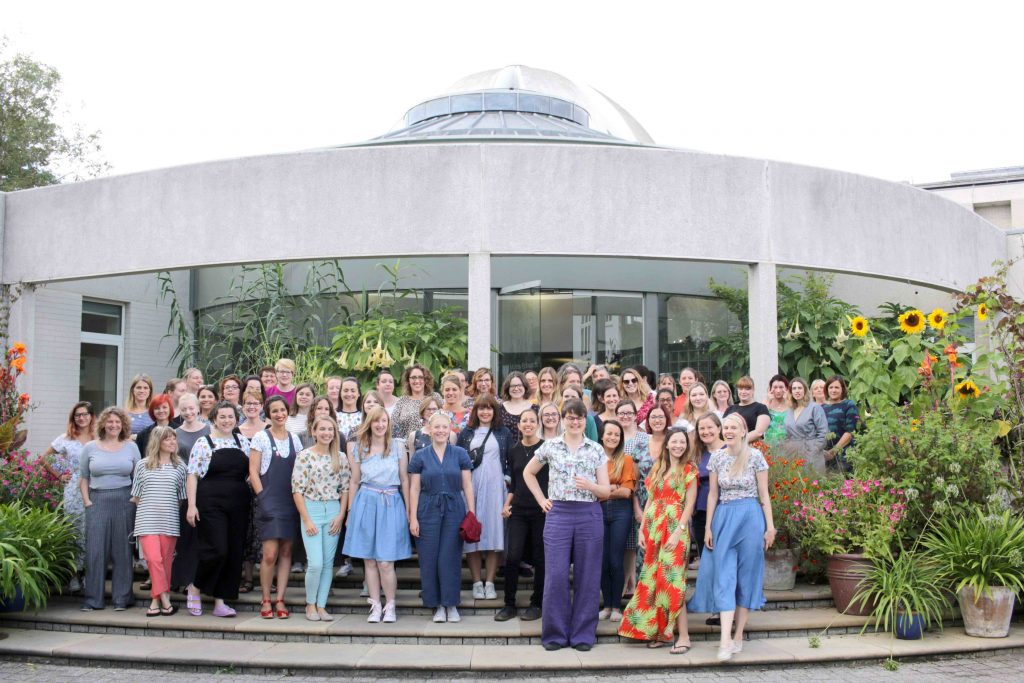 ---



Come and join our sewing Facebook group where we are chatting about sewing plans, new patterns and helping each other out with projects.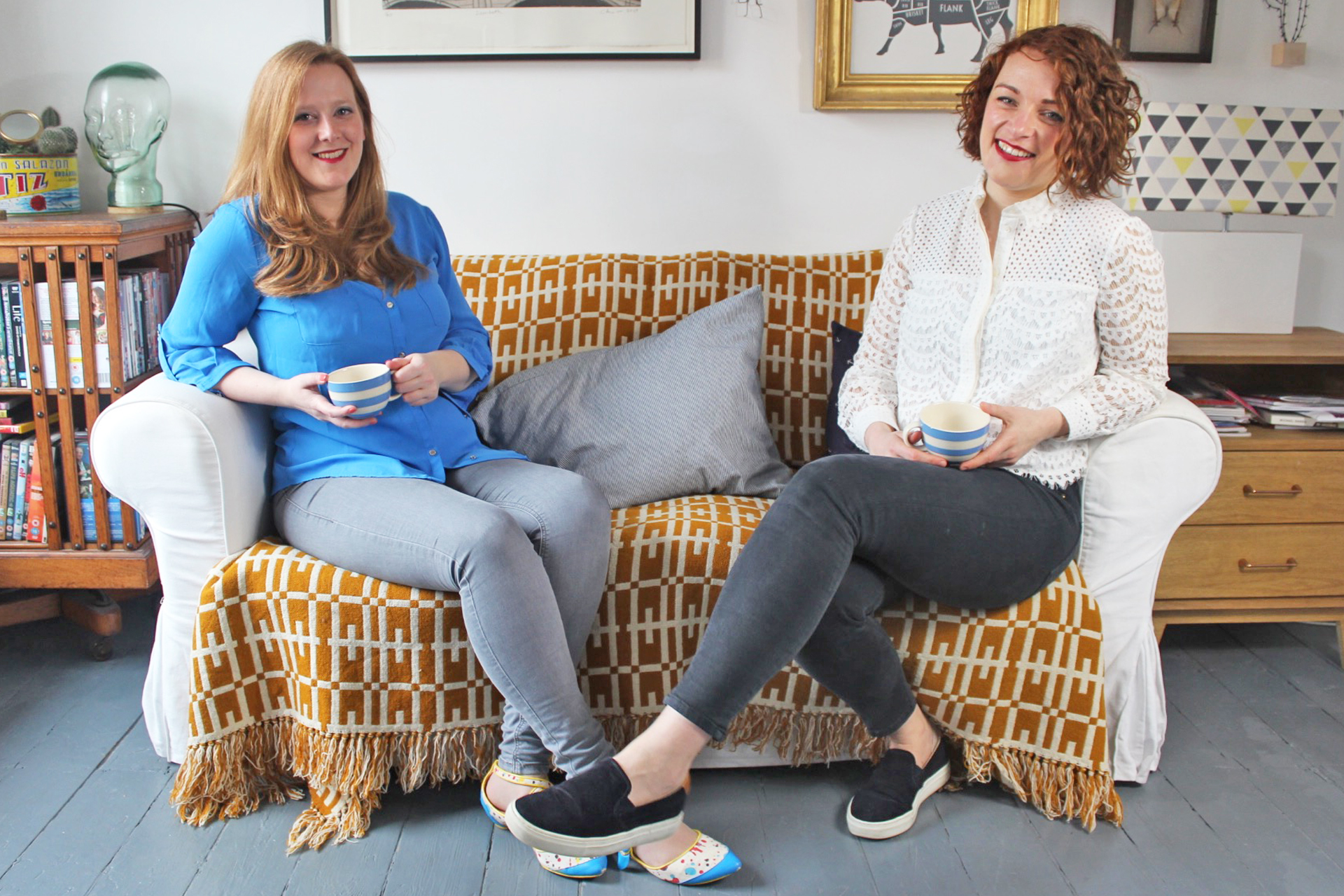 ---