Sew Reporter – 14th July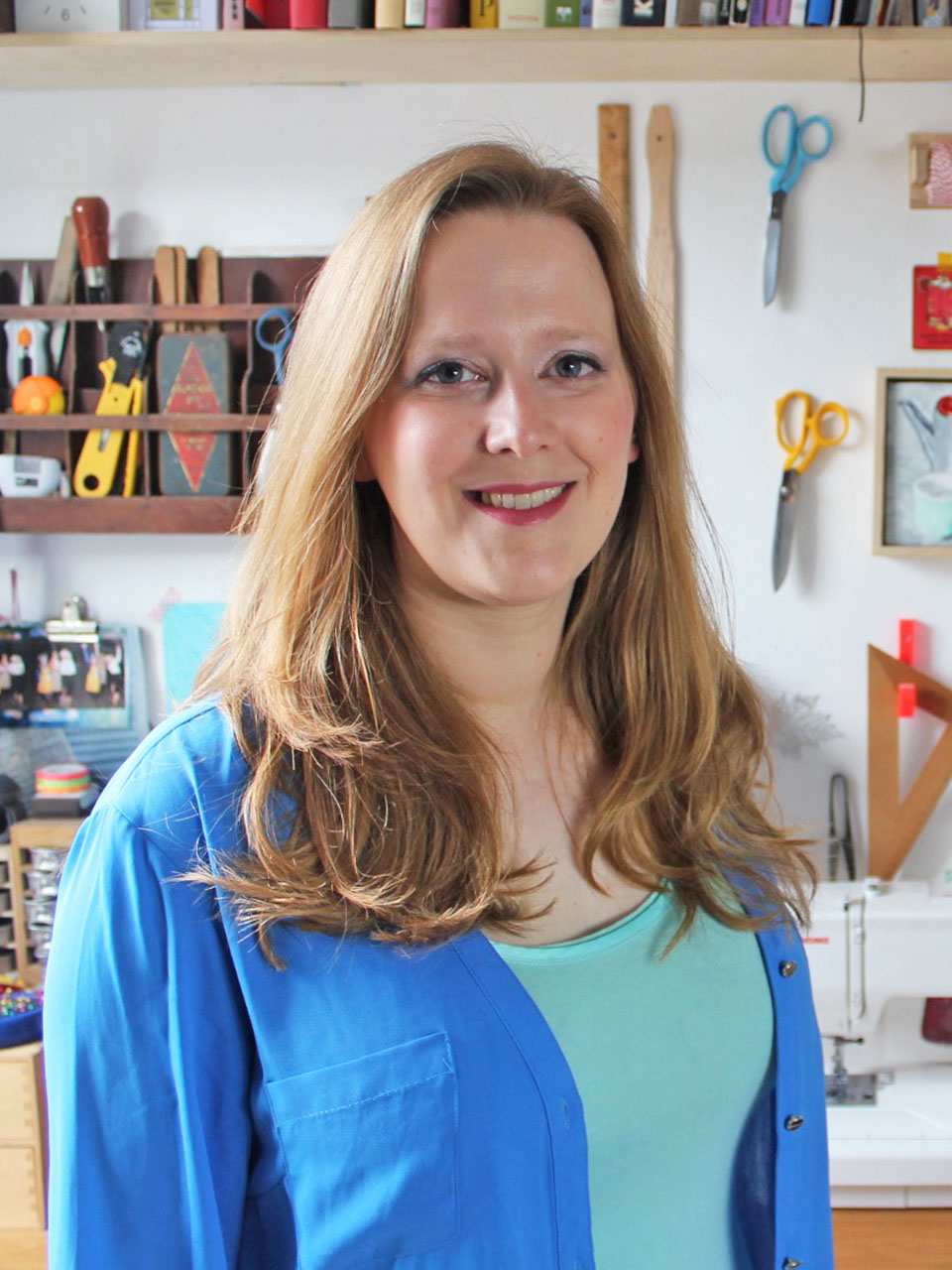 Happy weekend y'all! We hope you have some free time to get some sewing done, and catch up with the latest and greatest from the world of sewing! Scroll down for some super inspiring makes and lots more fun stuff we think you should see.
Also on the blog this weekend, another Career's in Sewing post. We interviewed Rebecca Coyle who runs Love and Squalor, a clothing shop in Glasgow that designs and makes her designs in house. What an awesome job!
---
Sylvia at The Ravel Out added a tie front blouse (Simplicity 8655) to her outfit an we are digging it!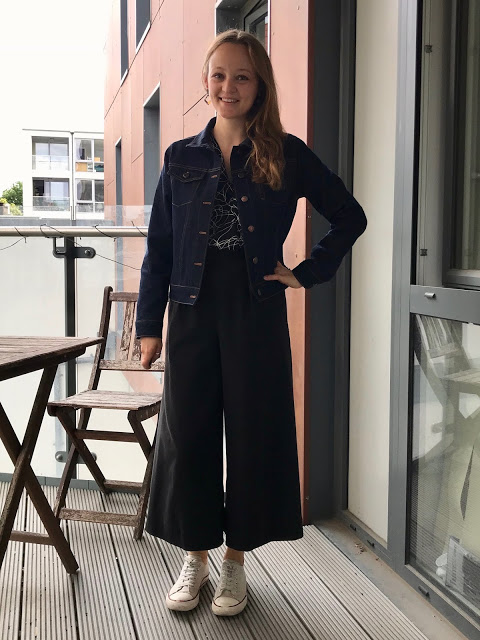 We are jealous of Fiona's aka Dairy of a Chainstitcher who made the Hampton Jean Jacket designed by Alina Sewing & Design Co. What a massive project and what a fabulous result!
We already had our eye on the Wiksten Shift Dress but Sara of The Sara Project has taken this pattern to the next level by sewing it up in this gorgeous stripey linen. We're in love!
Is there anything more impressive than making your own jeans (Megan Nielsen Dawn Jeans), your own top (Butterick 6531), AND your own shiny golden heels? Jasika of Try Curious Blog can do it all!
We know we're not the only ones obsessed with Megan Nielsen's Cottesloe swimsuit pattern! Have you seen this ah-ma-zing version of Nicole aka Merritt's makes? She nailed the fit and we looove the tie at the back.
Charlotte of English Girl At Home blogged about her fabulous McCall's M7154 gown and it's stunning!
We basically want this whole outfit! Manju of SewManju stitched the Named Clothing Reeta Midi Shirt Dress and the Peppermint Magazine Wide Leg Pants and she has nailed it!
Angie aka The Mindfull Sewist has made the Tessuti Fabrics Lisa dress of dreams! We love everything about this outfit!
Emily (@emilyrose.sews) is looking too cute! She stitched the Jessa shorts by Tilly and the Buttons in a mint stretch denim and it's perfection.
---
---
Watch the latest vlogs from makers in the sewing community this week…
Lizzie at Lizzie B: Sew and Tell July 2019
Jo at Joey Sewy: What did I sew in June? | Shirt, hoodies, pyjamas and major trouser fail!
Hayley at Sew Hayley Jane: July Unboxing; Palm Springs
Victoria atVictoria Smith:My Sewing Room Tour
Sarah at Like Sew Amazing: LSA Vlog 63 – June Makes 2019
Athina at Athina Kakou: Announcing the Lisa & Kimberly Month
Nikki and Rachel at The Stitch Sisters: What We Love This Week ep 18

Kealy at Voice of a Creative: June 2019 Makes- What Have I Been Sewing?
Mel at Handmade by Ditsy-Tulip: I've finally finished my ginger jeans
Tamlyn at Sewn on the Tyne: June Makes & Favourites
Karina at Lifting pins & needles: Explosion of June sewing. UNSEEN projects and cuteness galore.
---

Listen to a podcast this weekend for inspiration and sewing chatter while you make…
Sewing with Threads with Sarah: Gertie Shares Her Adventures | Threads Podcast
Love to Sew with Helen and Caroline: EPISODE 101: COMMUNITY OVER COMPETITION
Sewing Out Loud with Zede and Mallory: Sewing Don'ts
Sewing For The Weekend with Beth and Nina: Sewing and the Machines
---
Take a look at all the new fabrics, haberdashery and kits from sewing businesses this week…
These tiger-tastic designs from Fabric Godmother are taking jungle prints to the next level!
Beyond Measure is stocking the Merchant and Mills Baby Bow scissors, and they are the tiniest scissors we ever did see..
Because every garment should have pockets.. And because it's perfectly normal to want to show it off…Wear this Pink Coat Club necklace to complete your outfit! Go on, treat yourself, it's on sale!
This pretty floral viscose/ cotton lawn from Cloth Spot caught our eye, how pretty would it be for a maxi skirt or a midi length swooshy dress!
There is cute, and there is cuter than cute. This Sleepy Bears cotton from Sew Over It falls in the second category!
This cotton jersey from Lulou Designs is the bee's knees! Is there anyone who doesn't think of The Great British Sewing Bee when seeing prints like this?!?
A classic breton stripe never goes out of style, and you're definitely spoiled for choice at Girl Charlee! We love these medium weight spandex knits as we need more wardrobe staples for summer.
This fabric has got the most perfect 'hand drawn' stripes in the most perfect colours! It's a woven cotton from Cloth Candy and we've added it to our ever growing wish lists.
Do you love sewing? Do you love fabric and haberdashery? Do you love to be surprised? Did you answer YES to one or more of these questions? Check out Sew Hayley Jane's sewing subscription boxes!
Double gauze is created with two layers of fine gauze that are tacked together at regular intervals with little stab stitches which are undetectable from the right side of the fabric. We love these ones with cute little scribbles from Higgs and Higgs!
This stunning printed tencel lawn from Sew Me Sunshine would be perfect for a fabric-shopping-trip-in-Paris outfit!
Bright and bold, just the way we like it! This Lady McElroy viscose from Lamazi Fabrics is making our hearts very happy!
We will never stop loving Gingham and we wish we could have a few meters in every colour of the rainbow! Fabrics Galore is stocking some must have colours at the moment.
This Nani Iro tencel fabric from The Drapers Daughter is out of this world! We are obsessed with this gorgeous rust colour way!
Looking for a WOW outfit in WOW fabric? Look no further, this turquoise and yellow Ankara fabric from Urban Stax is next level!
This bathing suit from McCall's is a showstopper! The pattern also includes a more modest swimsuit version and a cover up.
---
We keep a handy list of sewing events, exhibitions and meet ups happening in the sewing community all over the world on our sewing social calendar here.
---
Come and join our sewing Facebook group where we are chatting about sewing plans, new patterns and helping each other out with projects.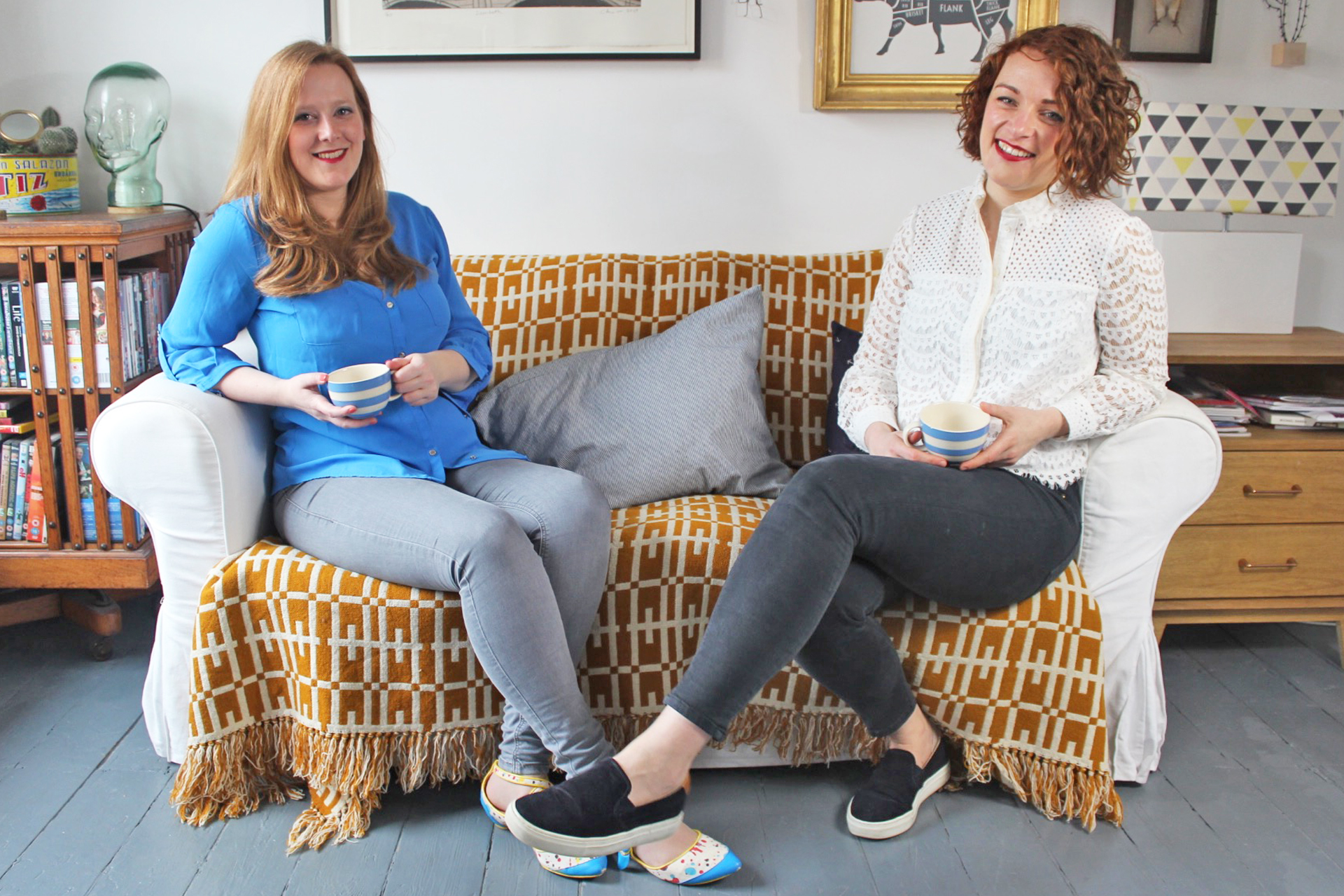 ---