Sew Reporter – 16 June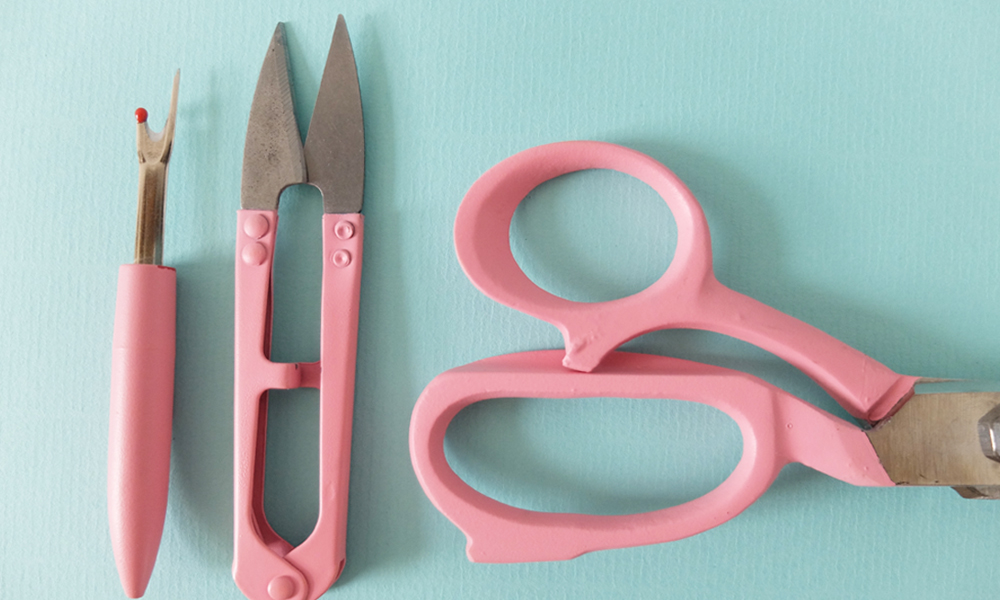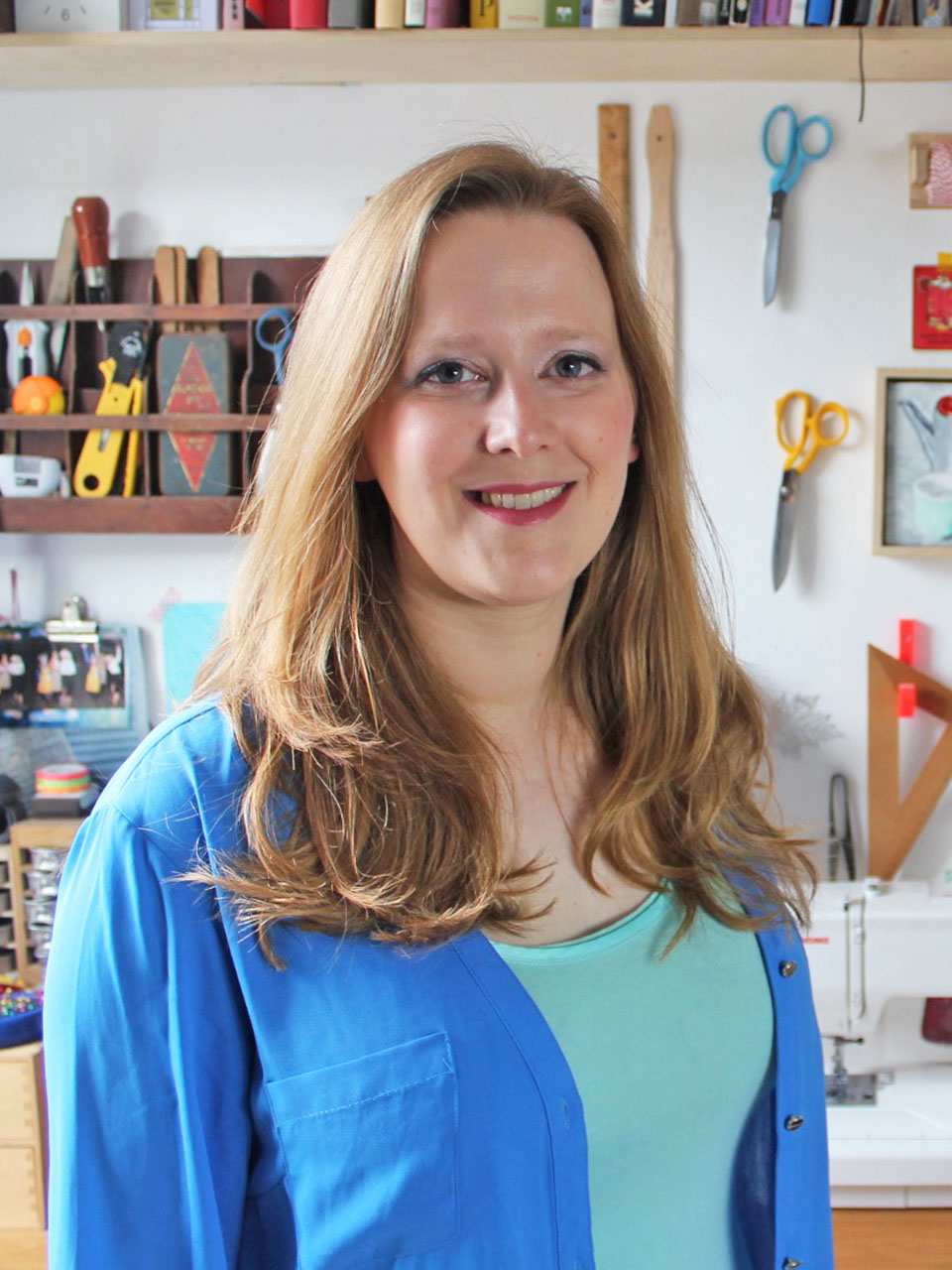 Happy Sunday! We hope you've had a good week and ready for a slice of sewing goodness. On the blog we're talking bust cup sizes and share some of our favourite indie designers who offer this in their patterns.
---
Tabitha Sewer has released her first dressmaking pattern; the Lena Horne dress! We love this design and we love Katie Kortman's colourful version! Her sense of style and combining colours is just impeccable!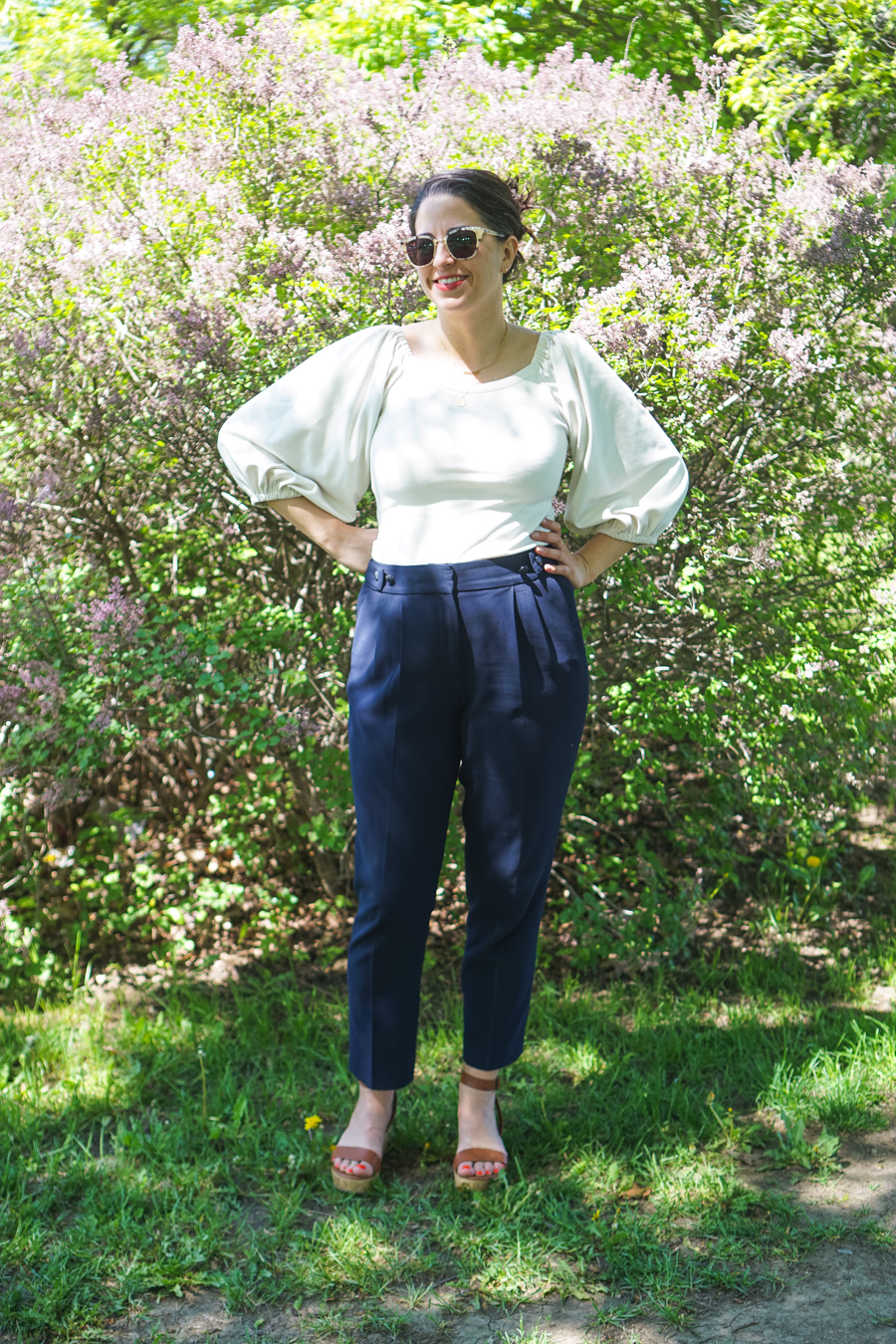 We have seen a lot of Adrienne Blouses by Friday Pattern Company since it's release and we totally understand how it's such a popular design! Statement sleeves is the way to go! Heather Lou of Closet Case Patterns must have thought the same because she made two gorgeous tops with big poofy sleeves.
Zoe of So, Zo.. What Do You Know made the Jamie Cardigan by Ready To Sew and it looks so snuggly! That quilted jersey is perfect for this style and a nice cardi is what we all need in the UK now that the weather has been so horrible!
Katie of What Katie Sews used white denim to sew up the Yanta Overalls by Helen's Closet and we are in love with this look! So summery and cool and comfortable!
Just WOW! This outfit, the styling and that backdrop! Nicole of Merritts Makes has nailed the Paper Theory Zadie Jumpsuit!
We agree with Holly of That's Sew Peachy that nothing says summer more than a beautiful flowery maxi skirt! She used the Simplicity 1069 pattern and a lightweight crepe to create this beautiful drapey skirt.
The Saraste Top from Named Clothing's Breaking The Pattern book is such a simple yet stylish design! Bianca of Sleepless in Bavaria is bang on trend with this pretty ruffle blouse!
We love the Pippi Pinafore pattern designed by Jennifer Lauren Handmade. Vicky at Sewstainability made such a lovely version, and it suits her so well too!
Mie of Sewing Like Mad is looking absolutely fab in her Sydney Designer Dress by Style Arc! The loose fitting cocoon shape must make this dress super comfortable to wear!
---
---
Watch the latest vlogs from makers in the sewing community this week…
Nikki and Rachel at The Stitch Sisters: Vogue V9253 Pattern Review
Lindsey at Inside the Hem: May Makes | Everything I Sewed Last Month
Lisa and the team at Sew Over It: The Team's Makes for May!
Karina at Lifting pins and Needles: Chai shirt-dress/ shirt (Itch to Stitch). Details to enjoy! Bodice and waistband construction.
Suzanna at Threadquarters: My 10×10 Wardrobe Challenge – the outfits!
Tamlyn at Sewn on the Tyne: May makes & favourites
Kealy at Voice of a Creative: May 2019 Fabric Haul and Sewing Plans
Jo at Joey Sewy: What I learned in Me Made May | Help me with my style crisis!
Lisa at And Sew On: Sew Like The Wind, Part Two
---

Listen to a podcast this weekend for inspiration and sewing chatter while you make…
Love to Sew with Helen and Caroline: EPISODE 97: VLOGGING WITH BRITTANY J. JONES
Sewing Out Loud with Zede and Mallory: Thrift and Resale Resourcing
Sew and Tell with Meg, Amanda and Kate: Jumpsuits And Mad Sewing Skills – Episode 16
Sewing For The Weekend with Beth and Nina: Working Towards a Curated Closet
Dressed: The history of fashion with April and Cassidy: Fashion History Mystery #18: Like a Fine Wine: What Makes Clothing "Vintage"?
Clothes Making Mavens with Helena and Lori: Episode #32 – Sewing, Stashing and Traveling
---
Take a look at all the new fabrics, haberdashery and kits from sewing businesses this week…
We spotted these beautiful blues at Lulou Designs! The chambray would make such a pretty jumpsuit and we would never say no to a stripe!
This baby corduroy from Sew Over It is so pretty! It's got such a sweet flowery print and the colour is bang on trend.
This viscose twill fabric is gold! Like actual GOLD! You can always find the most special fabrics at Cloth Spot!
We can't get enough of this amazing watercolour floral from Cloth Candy! It's a cotton sateen which has a softer, lighter feel than quilting weight cotton and it has a beautiful drape which will make perfect swooshy skirts and dresses!
Girl Charlee is the place to be if you are looking for unique knit fabrics! This pink and grey plaid design is a cotton/ rayon blend jersey, and we can totally imagine this is a skater dress for the ultimate 90's look!
Only a few days left to sign up for July's Sew Subscription Box from Sew Hayley Jane, we actually helped Hayley curate this month's goodie box so we can already tell you it's going to be a good one!
This is the new collection from Lamazi Fabrics, it's environmentally friendly, as it exists of a combination of Modal, Bamboo and Tencel fibres, produced by environmentally responsible processes from the sustainably sourced natural raw material wood. It's available in 7 amazing colours, it will be difficult to choose!
Yup, adding another fabric to our wish list… This time it's this amazing cotton lawn from Sew Me Sunshine! It has an abstract design featuring yellows, blues and blacks. It is slightly shear so it would be perfect for sewing a blouse, top or dress.
A linen rayon blend has got the best of both worlds, it's crispy and drapey at the same time! This beauty from Higgs and Higgs is what we want to wear all summer!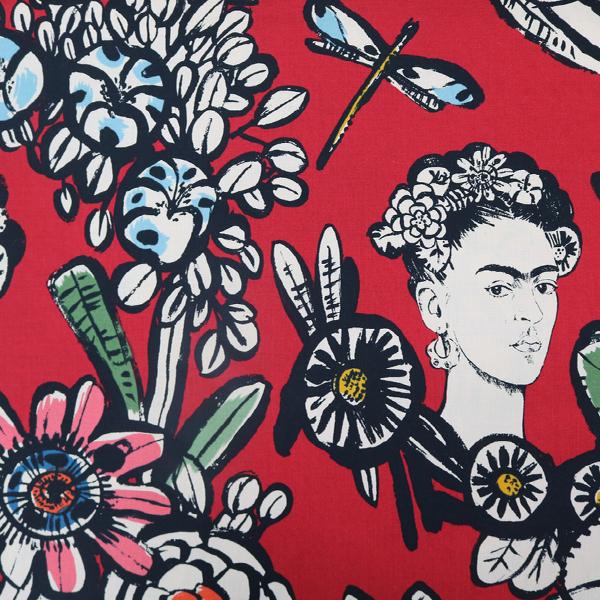 We LOVE this Alexander Henry fabric from Fabrics Galore! Frida Kahlo is looking fierce in between these stunning flowers!
Are we the only ones that are obsessed with anything metallic? Just look at this amazing ROSE GOLD ditsy print from The Draper's Daughter! It's a Nani Iro design and we could not adore it more…
We've seen these fun vinyl stickers popping up on phones, sewing machines, laptops and sewing planners! Pink Coat Club has nailed her latest sticker designs, we want them all!
Aren't these tiny pincushions from Beyond Measure amazing? Imagine having these little cuties on your sewing table!
Are you dreaming of a holiday in Hawaii? Fabric Godmother has got the perfect fabric to go with that dream! This viscose twill is so much fun!
Isn't this tunic design from New Look stunning?!? We are dreaming up a different version for every day of the week!
---
We keep a handy list of sewing events, exhibitions and meet ups happening in the sewing community all over the world on our sewing social calendar here.
---
Come and join our sewing Facebook group where we are chatting about sewing plans, new patterns and helping each other out with projects.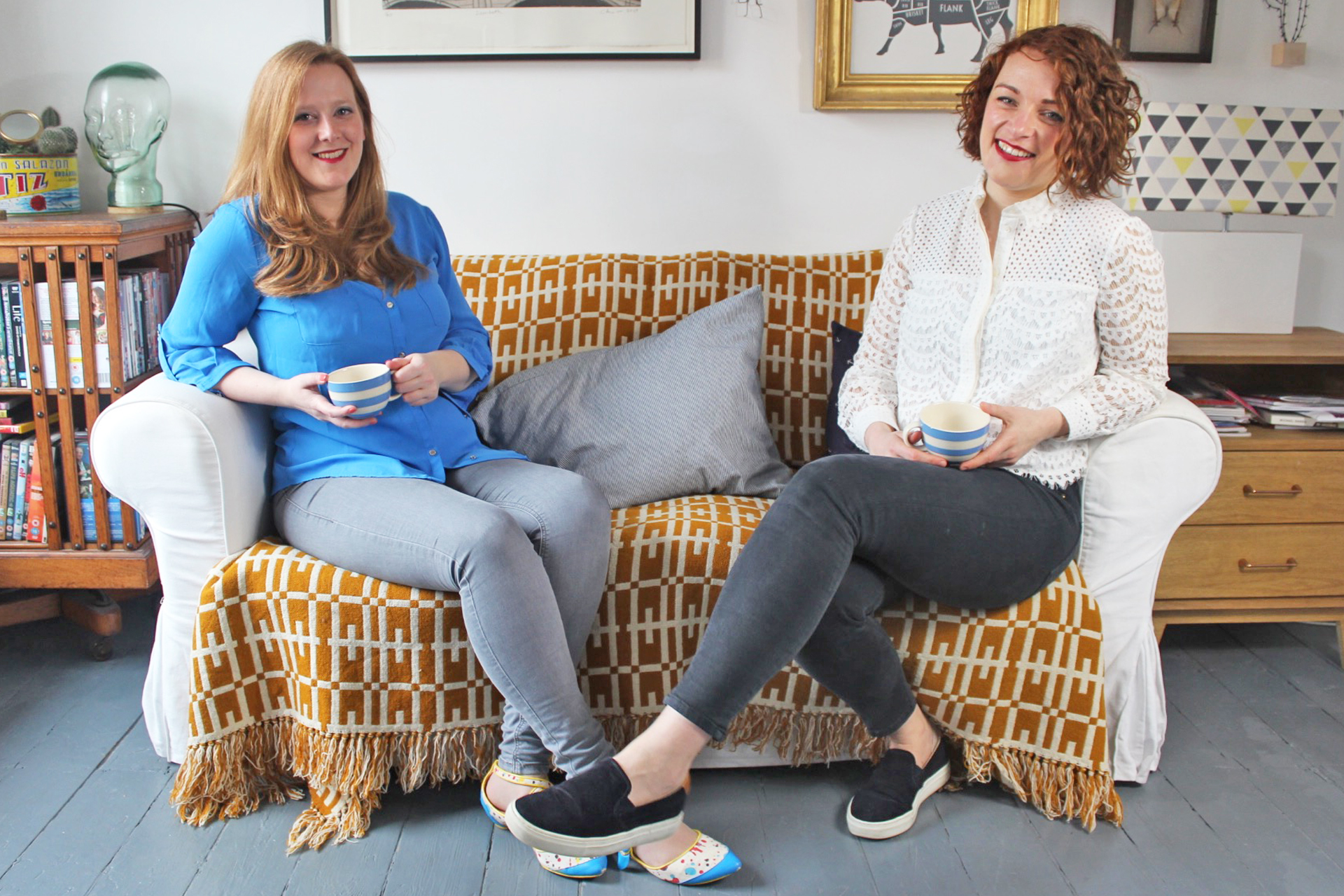 ---