Sew Reporter – 9 June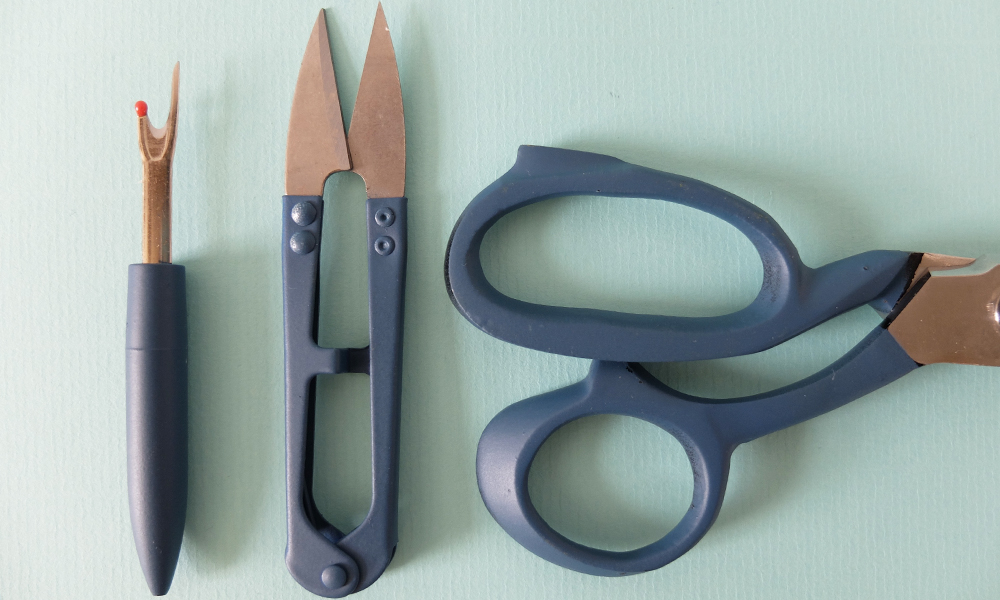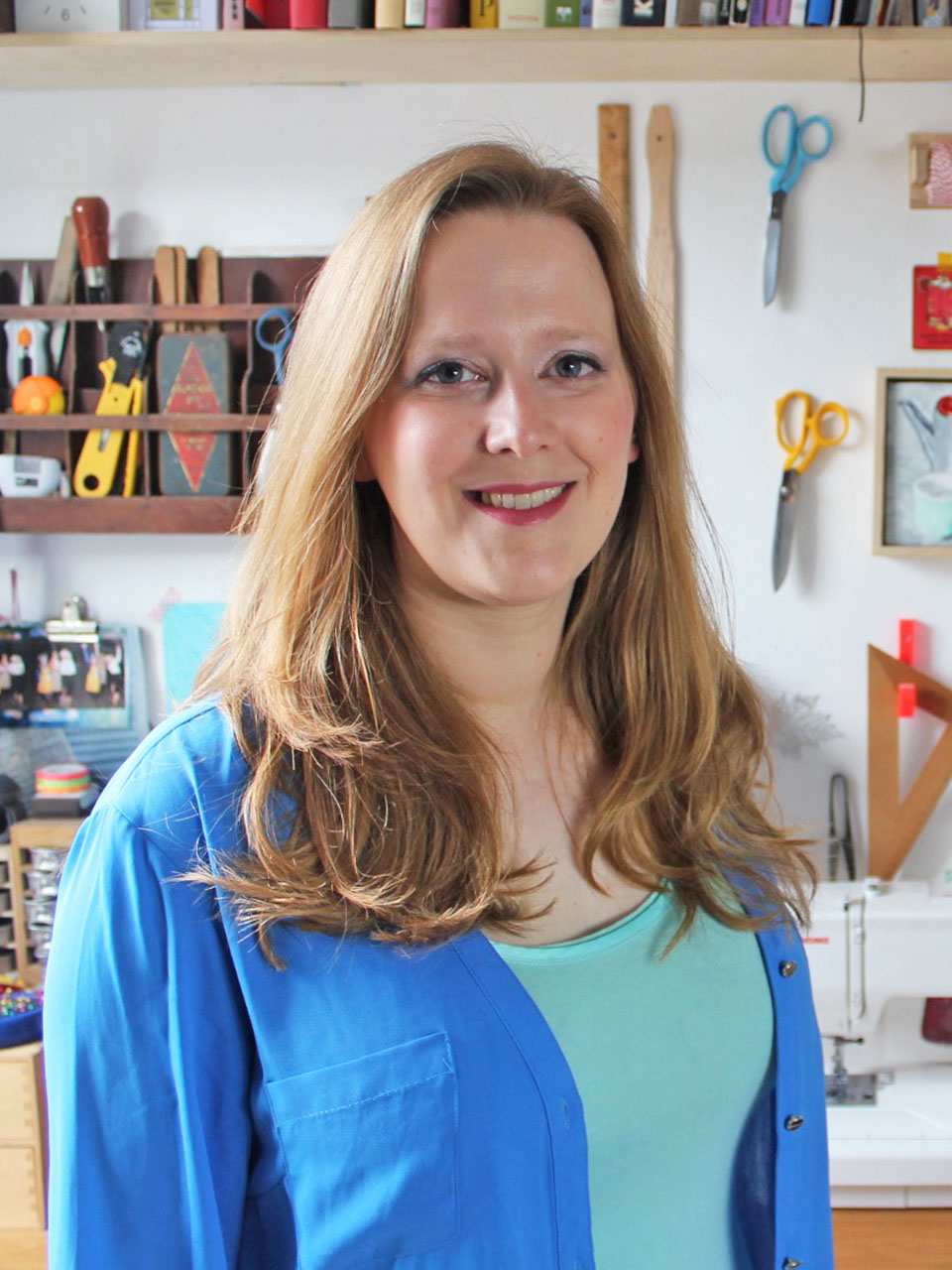 Kate's away this week enjoying some sunshine so i've been left in charge of everything! On the blog we interviewed Lilia about her fascinating career at the V & A Museum in London as a Textile Conservation Display Specialist, she is also one half of Alice and Co. Patterns!
In other exciting news we are helping Hayley of Sew Hayley Jane to curate the fabrics and haberdashery for July's Sew Subscription Box! If you want to see what we've picked and receive your own box full of goodies, you can now sign up via the website! Right it's time to sit back and enjoy this weekend's Sew Reporter.
---
We're head over heals in love with Abi's aka Crafty Pinup vintage party frock which she made from vintage 1960's bedsheets! It's the Popover Dress by Gertie Hirsch which is available in her latest book: 'Gertie Sews Jiffy Dresses'.
Manju from SewManju is ready for some warmer weather with her new Simplicity pattern S8889 Shirt designed by Mimi G Style. We love the cropped style on Manju and how she paired it with this gorgeous flowery skirt!
Now this outfit is a showstopper! Sophie from Sophie Bach's Blog made the Ailakki jumpsuit by Named patterns, shortened the trousers and added a detachable gathered skirt with an open front to it!
Overalls always look like they're super comfortable to wear and Kathy's aka Sew Dainty are no exception! She stitched the Helen's Closet Yanta overalls and used Ikea fabric for it.
Pineapples never looked more glam! Victoria from Victoria Lucille Anne stitched the Friday Pattern Company Avenir Jumpsuit and we're here for it!
This gorgeous loose fitting breezy summer top is stitched by Sue from Susan Young Sewing! It's the Bellbird top from The Sewing Revival and we love how Sue made it in a sheer fabric so she can wear it with a nice cami top underneath.
This outfit is what pastel dreams are made of! Sara of The Sara Project went for the Emerson Crop Pants by True Bias and the Key Largo Top by Hey June. What a stunning outfit (and photo backdrop)!
Sharadha of the Sweet Shard ventured into making trousers and we totally love the result! She made the Button up fly trousers by Burda in a black lightweight wool, such a versatile and easy to wear staple!
Nope we're still not sick of seeing the Paper Theory Zadie Jumpsuit! Sylvia of the Ravel Out is looking fabulous and she really made it her own by adding a pop of colour by using this stunning African print on the pocket bags and the edges of her sleeves.
We could not adore this beautiful Cocowawa Crafts Honeycomb dress more! Beautifully stitched by Cherry from @goingtoneedstitches in a red cotton voile. So dreamy!
This Sew Over It Kitty dress is made by Maritza @stitch.and.press.ahn! The Kitty has a panelled skirt which makes it so pretty and floaty, perfect for swooshing around in all summer long!
---

---
Watch the latest vlogs from makers in the sewing community this week…
Mel at Handmade by Ditsy-Tulip:My (mostly) me made holiday wardrobe (traveling hand luggage only)
Lisa, Barbara and Louise at Pattern Pals: Ep. 22 – June's a real Bobby Dazzler!
Karina at Lifting pins and Needles: Kauai Top (NEW by Itch to Stitch). Delicate flowy details to love. Placket & button-loopTutorial.
Athina at Athina Kakou: What I've been sewing | Samantha Hacks Series
Lizzie at Lizzie B: DIY Wedding Dress 2: Design
Suzanna at Threadquarters: Mandy Boat Tee Sew-along (FREE pattern)
Kealy at Voice of a Creative: Sewing Challenge #sewingpatternsandprints June Theme Announcement
Nikki and Rachel at The Stitch Sisters: What We Love This Week, Ep 14
Jo at Joey Sewy: What did I sew in May? | I made all the things!
---

Listen to a podcast this weekend for inspiration and sewing chatter while you make…
A Coffee with Makers with Kimberly Payne: Alexis of The Real Alexis Bailey
Sewing For The Weekend with Beth and Nina: Hooray We Made Jumpsuits!
Dressed: The history of fashion with April and Cassidy: Styling the American Suffragist, an interview with Raissa Bretaña
Love to Sew with Helen and Caroline: EPISODE 96: RUBBING OFF READY-TO-WEAR
Bande a Part with Rebecca & Beatrice: Technical Menswear
Sewing with Threads with Sarah: A Pro's Tips for Sewing Knits
Sewing Out Loud with Zede and Mallory: Pocket Podcast
Wardrobe crisis with Clare Press: Podcast 84, KATHARINE HAMNETT, REBEL FASHION FORCE
---
Take a look at all the new fabrics, haberdashery and kits from sewing businesses this week…
These cotton jersey's from Sew Over It are so adorable and we want to make some super comfortable (and cool!) jammies with them!
We can't get enough of big and bold tropical prints. This beauty is from Cloth Spot and it would make a stunning  floaty maxi dress!
We spotted this Double Gauze Cotton Jaquard at Lulou Designs and we think this colour blue is just stunning! It also has some geometric shapes 'embossed' in it which gives it an even more special look.
We are beyond excited to help Hayley of Sew Hayley Jane with curating the fabrics and haberdashery for July's Sew Subscription Box! If you want to see what we've picked and receive your own box full of goodies, you can now sign up via the website! (ps. you're not going to want to miss this!)
This graphic large scale print of abstract shapes with neon yellow spots from Cloth Candy is totally awesome and we want to make a shift dress with it to show off the print!
Girl Charlee, you had us at Black Vintage Cat Phones! This jersey is so Kitchy and cool, we love it!
Sew Me Sunshine has got the most drool worthy viscose linens in at the moment! We love the 3 flowery ones above, as the colours really POP!
We love how the new collection from Lamazi Fabrics is environmentally friendly! It's called Grandeur and the fabrics exists of a combination of Modal, Bamboo and Tencel fibres, produced by environmentally responsible processes from the sustainably sourced natural raw material wood.
Is anyone else loving all the neutral tones currently on the high street? This linen chambray fabric from Higgs and Higgs would be perfect to recreate the look!
These large scale dots are so beautiful in tones of blue on a grey background. This fabric is a rayon/linen mix from The Draper's Daughter and it has a really lovely drape to it making it ideal for both dressmaking and soft furnishing projects.
This might be the biggest polka dot print we've seen on a fabric and we love it! It's a Crepe de Chine from Fabrics Galore, and it would be perfect for hot sunny days!
You can find all the haberdashery must-haves any seamstress could ever wish for at Beyond Measure! And we've got those amazing Cohana Thread clips on our wish list!
Decorate your bullet journal, sewing machine or phone with these three mini die-cut glossy vinyl stickers! Super cute from Pink Coat Club!
This gorgeous stripey cotton poplin from Fabric Godmother looks good enough to eat!
This top has the most beautiful details! It's one of the latest New Look designs and you can choose from 4 different sleeves and finishes!
---
We keep a handy list of sewing events, exhibitions and meet ups happening in the sewing community all over the world on our sewing social calendar here.
---
Come and join our sewing Facebook group where we are chatting about sewing plans, new patterns and helping each other out with projects.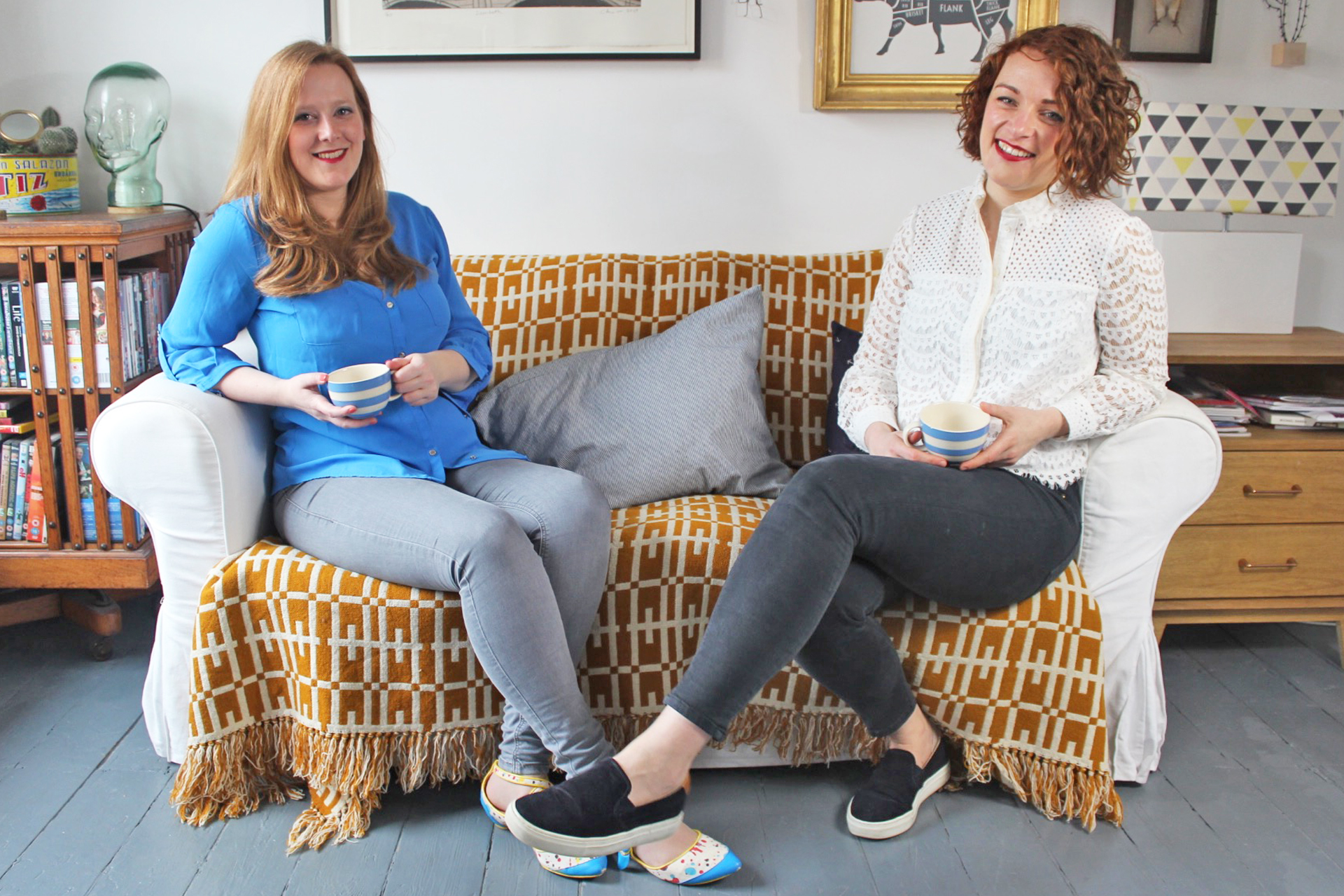 ---