Sew Reporter – 12 May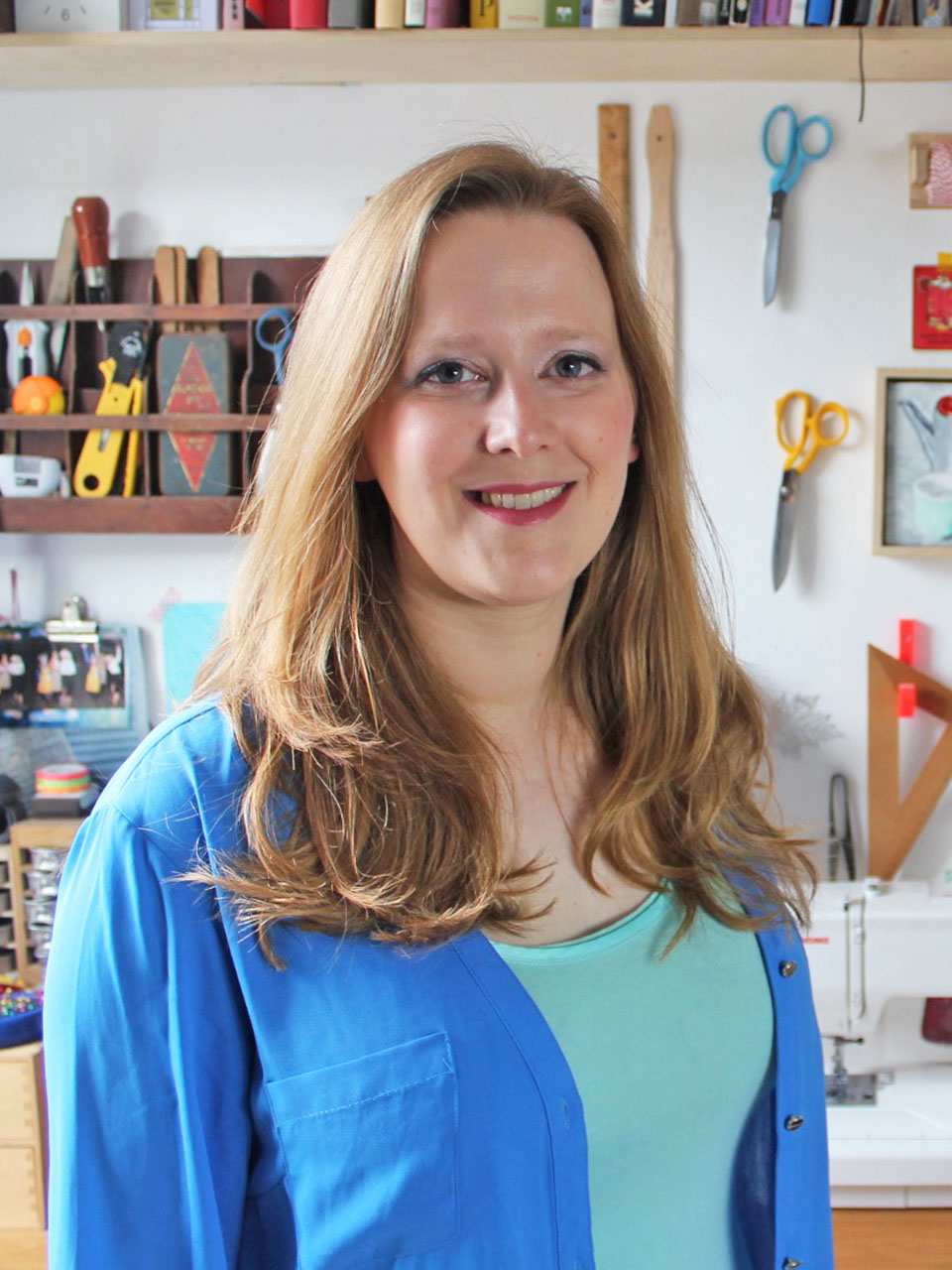 We hope you're having a good bank holiday weekend and getting some time to sew. On the blog this week we've got the new sewing pattern roundup for April, so see all the new releases from the indie world.
---
Jen of The Gingerthread Girl made THE DREAMIEST Sew Over It Cocoon coat we ever did see! She used a beautiful peach wool coating for the outside and she lined it with Atelier Brunette viscose fabric. Swoon!
The Tilly and The Buttons Ness skirt has been on our wish list for a while now and Rumana of The Little Pomegranate shows us why we finally need make one! We pretty much love everything about this outfit Rumana!
Kathy of Sew Dainty used a super cute ditsy floral cotton poplin to make a Made By Rae Washi dress. We love this sweet dress, it has such lovely little details on the front and back!
We cannot get enough of seeing the most drool worthy swimsuits popping up everywhere! Sara of The Sara Project was a pattern tester for the Cottesloe pattern by Megan Nielsen and she totally NAILED IT!
These are the brand spanking new Yanta overalls from Helen's Closet! Sarah of Sew Sarah Smith has done a fantastic job with this delicious dark denim number!
Another fabulous brand new pattern; the Amelia Dress by Untitled Thoughts! This version made by Victoria of Victoria Lucille Anne is just sooo dreamy!
All the heart eyes for this ah-mah-zing jacket! Georgina of Sew in the Garden made the Seamwork Audrey denim jacket and we could not love it more.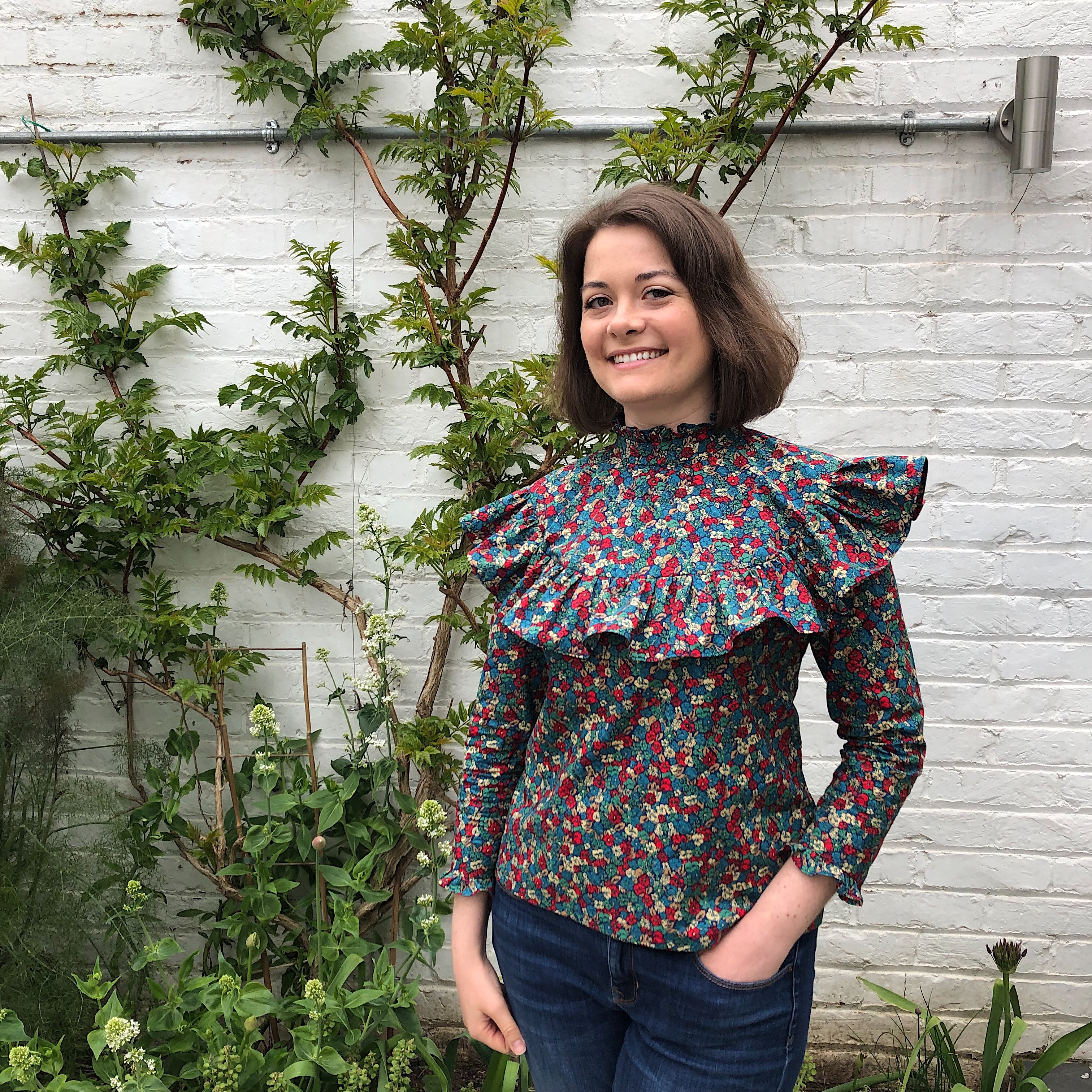 Julia of Jules Made This made the Bloomsbury Blouse by Nina Lee London and the frills are just out of this world!
---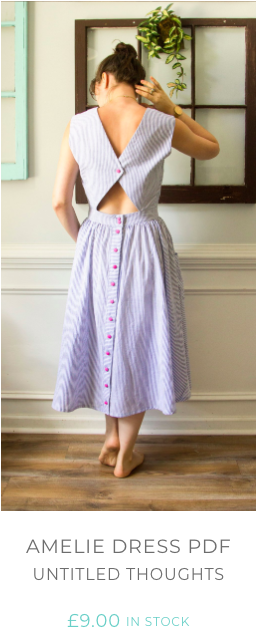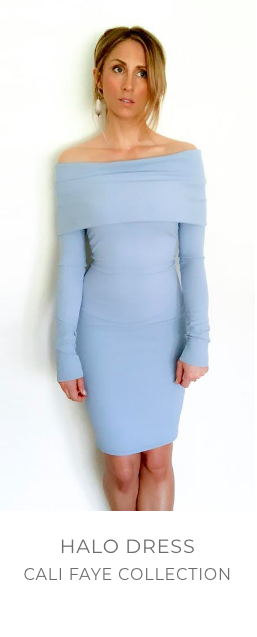 ---
Watch the latest vlogs from makers in the sewing community this week…
It's us! Marie Kondo your sewing space & Me Made May
Louise, Lisa and Barbara at Pattern Pals: Ep. 19 – Summer dresses, we're coming for you!
Emily at Self Assembly Required: April makes + my Me Made May pledge for 2019!
Nikki and Rachel at The Stitch Sisters: What We Love This Week ep 10
Suzanna at Threadquarters: Putting Together a 10×10 Capsule Wardrobe
Jo at Joey Sewy: Hoodie Fabric Haul | and mini fabric shop tour
Adelle at Button & Pip: May Fabric Haul & A New Challenge || Sewing Vlog #13
Kealy at Voice of a Creative: #SewManyQuestions- Inspiration, Fabric and Pattern Storage, Sewing Favourites, Sewing Style and More
Lindsey at Inside the hem: Me Made May 2019 | Everything I Wore | Week One
Mel at Handmade by Ditsy-Tulip: My first May make – the Wiksten
Karina at Lifting pins & needles: Allegro shorts, pants & skirt (Love Notions). Easy slash pocket and yoga waistband hack tutorial.
Amanda at I Sew A Lot: April Makes – Vlog #67
---

Listen to a podcast this weekend for inspiration and sewing chatter while you make…
Wardrobe crisis with Clare Press: Podcast 81, MAGGIE MARILYN, THE EMERGING SUSTAINABLE FASHION NAME TO KNOW
Bande a Part with Rebecca & Beatrice: Cruise and Resort 
A Coffee with Makers with Kimberly Payne: Melissa of A Happy Stitch
Love to Sew with Helen and Caroline: EPISODE 92: SERGERS AND OVERLOCKERS 101
While She Naps with Abby: PODCAST EPISODE #144: JANE SASSAMAN
---
Take a look at all the new fabrics, haberdashery and kits from sewing businesses this week…
We keep seeing his stunning lightweight and flowy Art Gallery rayon popping up online. Lamazi Fabrics is tempting us once again!
Sew Me Sunshine has got the sweetest Paris themed cotton chambray in her lovely shop! Imagine parading down the Champs-Élysées in this fabric!
All the heart eyes for this unique dandelion jersey print! It's a super soft sweat jersey with a fleece back from Higgs and Higgs!
Wow! Check out these beautiful blues! These stunning Nani Iro fabrics are available from The Draper's Daughter!
We're pretty sure it doesn't get more summery than this Tropicana cotton from Cotton Reel Studio! And it's on sale too!
Chambray is such an easy non-slippery fabric to work with. It also drapes beautifully and it's the perfect cotton material for warmer weather. Fabrics Galore have got a wide range available, including this drool worthy mint colour!
Are you participating in Me Made May? Show off your me mades with this cute lilac pin from Pink Coat Club, and make any outfit totally adorable!
We spotted these thimbles at Beyond Measure, aren't they the coolest? We love all the different expressions and hair colours!
Oh la la! This gorgeous satin from Fabric Godmother is so jaw dropping gorgeous! Just imagine it as a tiered maxi dress!
We love the adorable Wonderland collection by Birch Organics Fabrics. These are all organic cottons and they're available at Cloth Candy!
Imagine that every single month Sew Hayley Jane delivers a themed sewing box filled with beautifully selected dressmaking and craft fabrics as well as buttons, ribbons and pins right to your door step! It doesn't get better than that!
This cotton spandex rayon blend knit fabric from Girl Charlee would make such a stunning top or dress! The combination of teal green and mint on a black background is just to die for!
Aren't these colours gorgeous together! Lulou Designs have multiple colours available of this super drapey viscose linen blend! Because the linen is mixed with viscose it ensures a soft drape and reduced crumple compared to 100% linen. Perfect!
Are you a lover of pretty floral prints? Sew Over It stocks this gorgeous duck egg blue peony print jersey that we know you're going to LOVE!
Bright and bold on a soft ivory back ground. Cloth Spot is tempting us with a very pretty flower viscose jersey!
Talking about a party at the back! This pattern from Butterick is absolutely stunning and it would make such a nice outfit for the upcoming wedding season!
---
We keep a handy list of sewing events, exhibitions and meet ups happening in the sewing community all over the world on our sewing social calendar here.
---
Come and join our sewing Facebook group where we are chatting about sewing plans, new patterns and helping each other out with projects.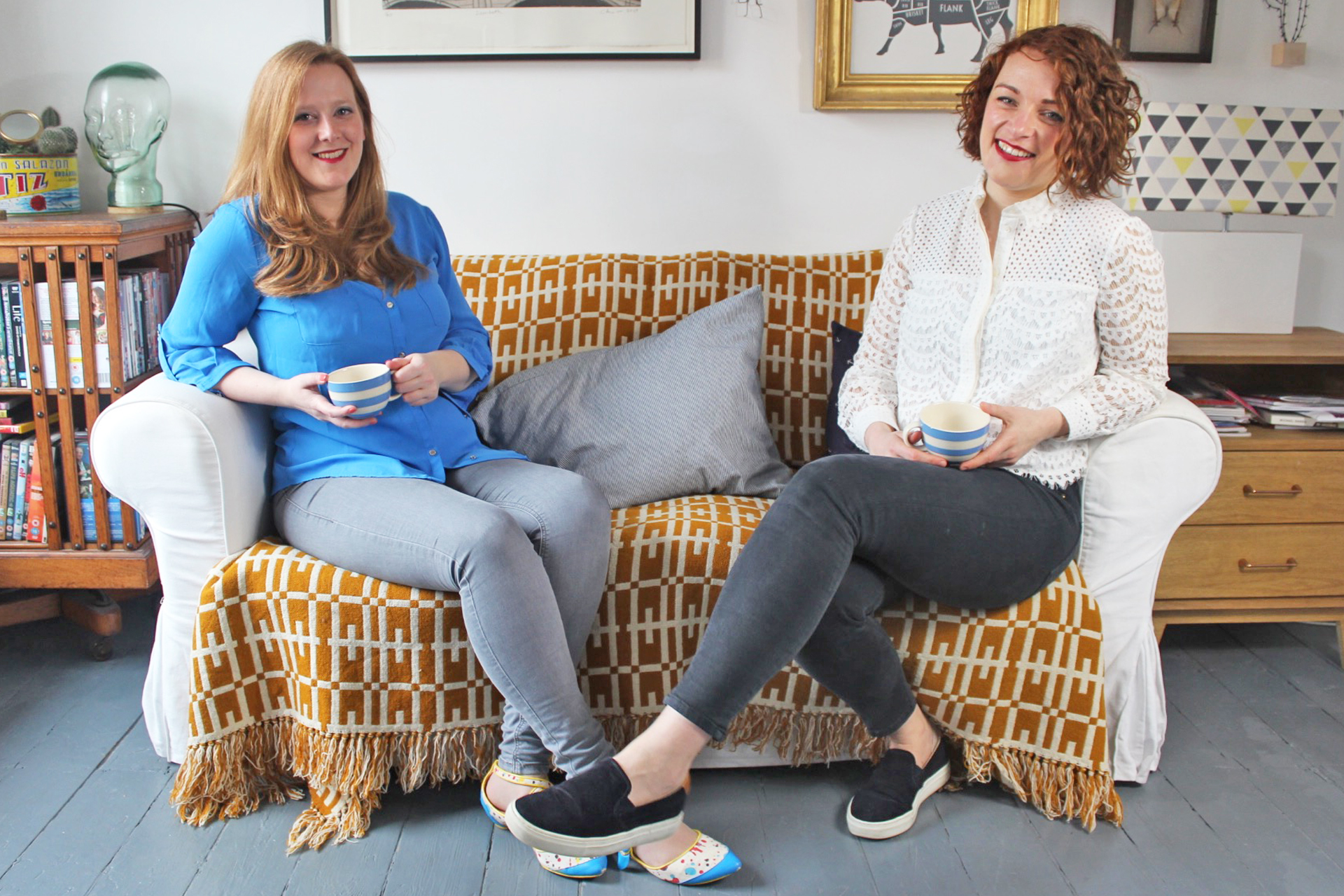 ---