Sew Reporter – 21 April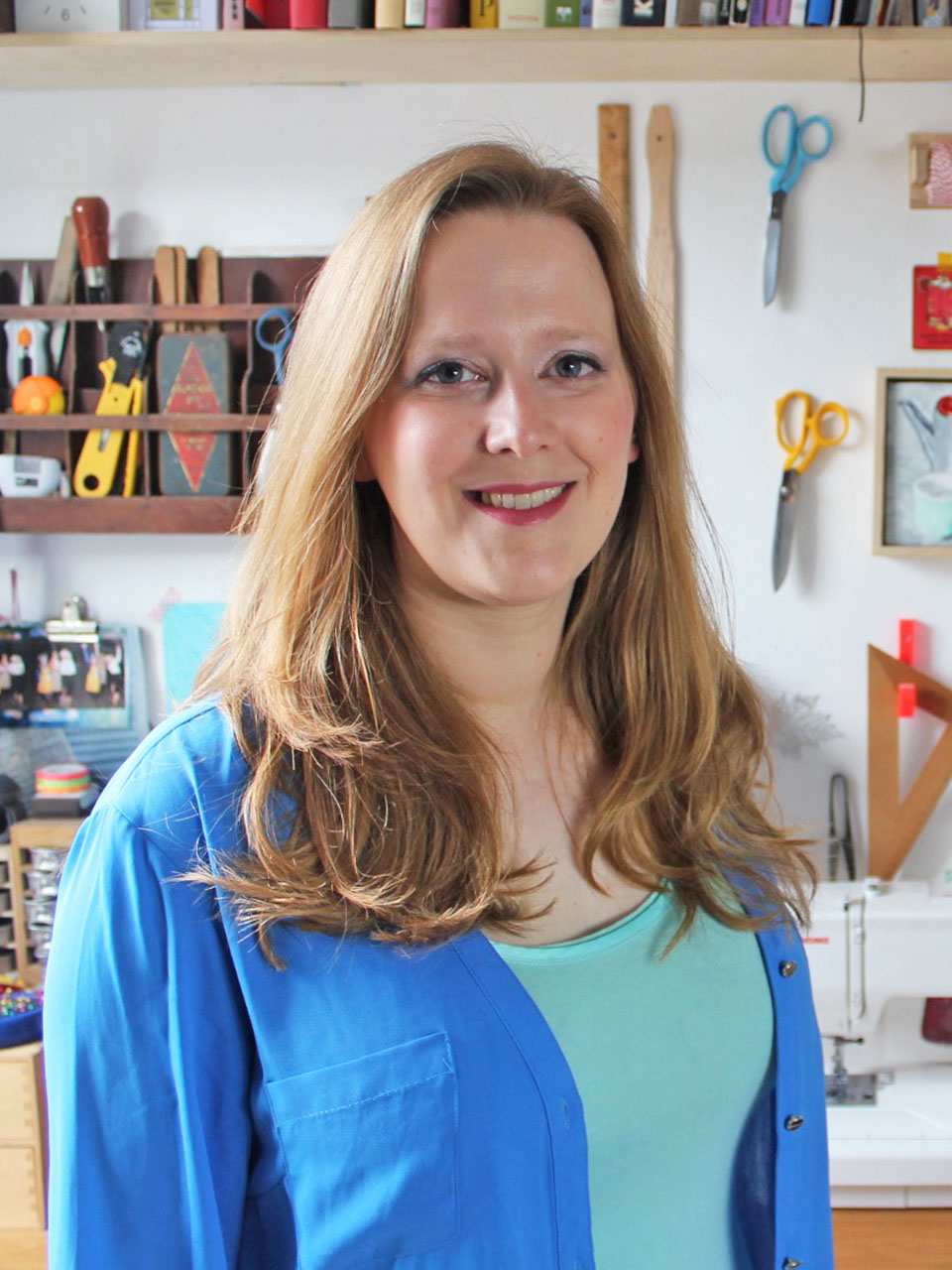 It's Sunday and that can only mean one thing, it's time to sit down with a cup of tea,  Easter eggs enjoy this week's Sew Reporter! We hope you're enjoying the long weekend as much as us and getting some time to make. On the blog this week it's the sew down, where Kate chat's through interesting things we've seen, bought, listened to and read from the world of sewing.
---
Wow.. that jumpsuit! Double wow… that backdrop! Bianca of Sleepless in Bavaria is looking picture perfect in her lilac Zadie jumpsuit by Paper Theory.
We will never get tired of seeing Tilly and the Buttons Coco dresses. Abi of Crafty Pinup made this beautiful black and white number, and it makes us want to sew another Coco. 
Jasika of Try Curious Blog made the very chic Vogue 1287 by DKNY dress in a leopard tencel twill. That's a winning combination in our book!
Debbie of Lili Sage & Co has hacked the Papercut Rise and Fall Turtleneck and Thread Theory's Strathcona Henley together. She also combined different materials and it creates such an interesting look, we love it!
The back of the Victory Patterns Hannah Dress is absolutely stunning! Vicky of Sewstainability used a duvet cover she found in a charity shop to make her dress, who knew that a duvet cover could look that pretty!
Manju of SewManju sewed up the Vogue 9186 by Kathryn Brenne shirt dress with an asymmetric hem. Isn't that Japanese polyester crepe de chine lush?!
This fabric makes for such an awesome jumpsuit! Victoria who blogs at Victoria Lucille Anne made the Zadie jumpsuit and we couldn't love it more!
We just cannot resist sharing another jumpsuit.. This pattern is the Vogue V9259 and it's beautifully made by Danica of Danica Does It. Stunning!
---
---
Watch the latest vlogs from makers in the sewing community this week…
It's us! The Sew Down April 2019 || The Fold Line Vlog
Lisa, Louise and Barbara at Pattern Palls: Pattern Pals – Ep. 18 – Our finished Jazz jumpsuits and a surprise dress!
Kealy at Voice of a Creative: March 2019 Makes- What Have I been Sewing?
Lauren at Guthrie and Ghani: Megan Neilsen Dawn Jeans Review – Laurens Latest Make
Athina at Athina Kakou: March Makes | What I've been sewing
Charlotte at English Girl at Home: April Sewing Zine
Mel at Handmade by Ditsy Tulip: My Pauline Alice Rosari skirt
Nikki and Rachel at The Stitch Sisters: What We Love This Week, Ep 8
Jo at Joey Sewy: What did I sew in February and March | and Life update!
---

Listen to a podcast this weekend for inspiration and sewing chatter while you make…
While She Naps with Abby Glassenberg: #143: PURL SOHO
Love to Sew with Helen and Caroline: EPISODE 89: FEEDBACK FEST 2
A Coffee with Makers with Kimberly Payne: Kim Werker of The Mighty Ugly
Sew and Tell with Meg, Amanda and Kate: Episode 12: Selfish Sewing – Words Matter
Bande a Part with Rebecca and Beatrice: Getting Dressed
---
Take a look at all the new fabrics, haberdashery and kits from sewing businesses this week…
We love this print from Nani Iro and it's available in 4 different colour ways from The Draper's Daughter! Which one is your favourite?
This beautiful lightweight cotton from Cotton Reel Studio would make such a beautiful summer dress! And with just a touch of sparkle this would be pretty as a party dress too!
You can never go wrong with a classic black and white spotty fabric! This super soft crinkle viscose with a fantastic drape from Fabrics Galore is lovely!
Check out these super cool holographic stickers from Pink Coat Club! They're great for sticking to the back of your phone for #DIYOOTD (DIY Outfit Of The Day!) mirror selfies!
Beyond Measure has the most beautiful sewing tools! Period. These Stork scissors from Ernest Wright are almost to precious to use!
Love colours? Love flowers? Love a bold print? Check out this cotton sateen from Fabric Godmother!
Psssst! Cloth and Candy are having an Easter sale – it ends midnight on Monday (22/04/19). We are really (more like extremely) tempted by the above beauties!
You've got 3 days left to sign yourself (or a friend!) up to Sew Hayley Jane's amazing subscription box. So if you want to get your hands on May's box, be quick!
This sweater fleece has a double brushed, super soft sweatshirt fleece knit on one side, and it has a knitted look on the other side. We spotted it at Girl Charlee and we're now dreaming up some nice cardigans!
To infinity.. And beyond! This fabric is a navy cotton chambray from Lulou designs and would make such an awesome shirt dress!
If you're on board the corduroy train it will be difficult to pass up this amazing burgundy colour from Sew Over It. We would love to see a blazer made up in this!
Don't you just love this unusual hand-drawn design from Cloth Spot?! The colours and print are stunning!
Make a simple but beautiful jersey dress with this pattern from New Look, and sew a matching tote bag too!
If bright and bold is your jam, you want to see this awesome baby cord from Sew Me Sunshine!
Picking just one favourite from the See You At Six collection from Lamazi Fabrics is impossible, so we picked three!
---
We keep a handy list of sewing events, exhibitions and meet ups happening in the sewing community all over the world on our sewing social calendar here.
---
Come and join our sewing Facebook group where we are chatting about sewing plans, new patterns and helping each other out with projects.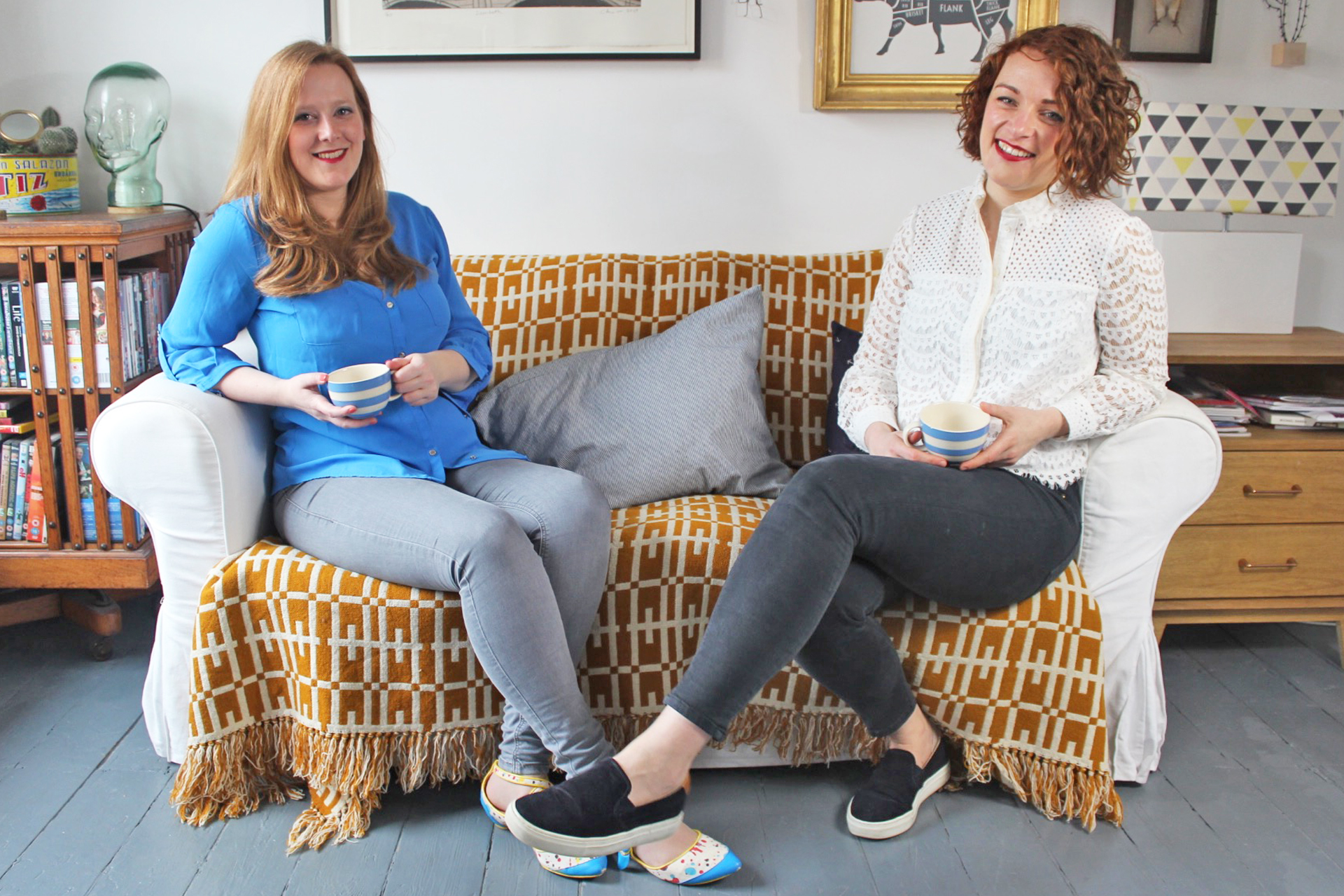 ---